 Large-size slabs for spectacular realistic effects
This year, Orlando in Florida will be the stage for the new edition of Coverings, the preeminent event for the ceramic tile industry in North America, from 18 to 21 April 2023.
Infinity is excited to be there again and to have the opportunity to present the best of the technologies that Infinity has developed, such as the exclusive Natura-Vein Tech.
A revolutionary innovation developed to obtain veined slabs, recreating the effect found on natural marble for spectacular realistic effects.
Infinity at
Coverings 2023
Where:
Orange County Convention Center, Orlando, FL (USA)
Hall A – Stand 1294
Some of the innovations on display at Coverings 2023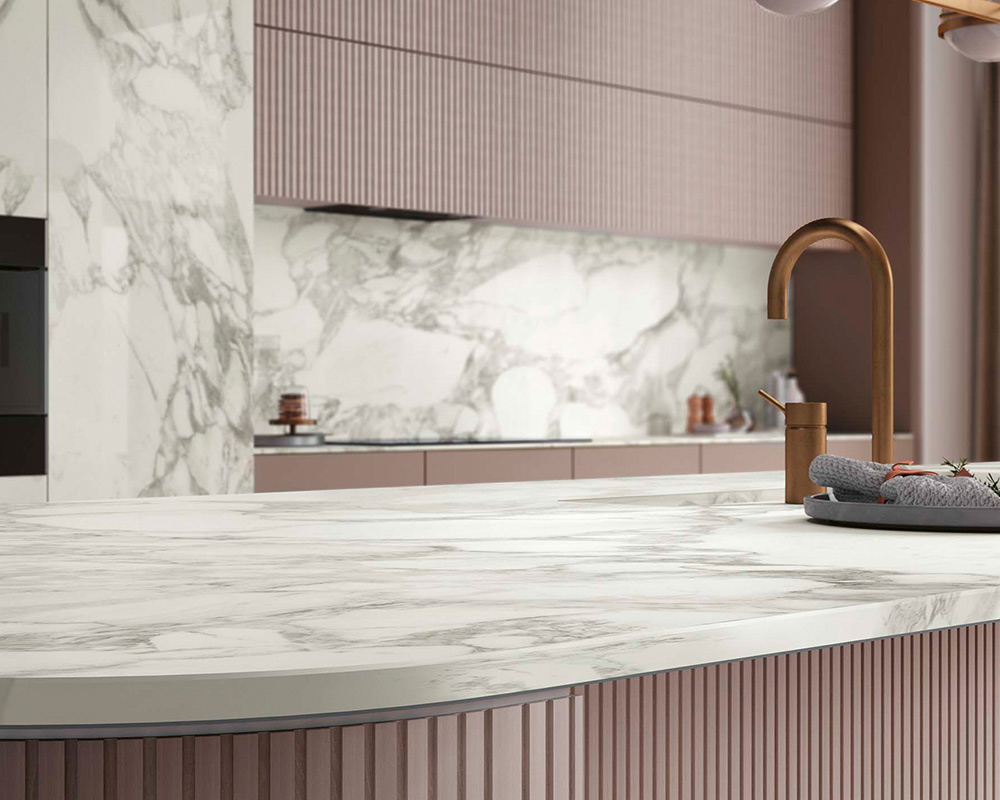 NaturaVein-Tech is the revolutionary innovation developed by Infinity to obtain veined slabs, recreating the same effect of natural marble, assuring spectacular coverings and floors with strong visual impact.
This proprietary technology represents a new frontier that brings the industrial product even closer to the unique, natural look of marble.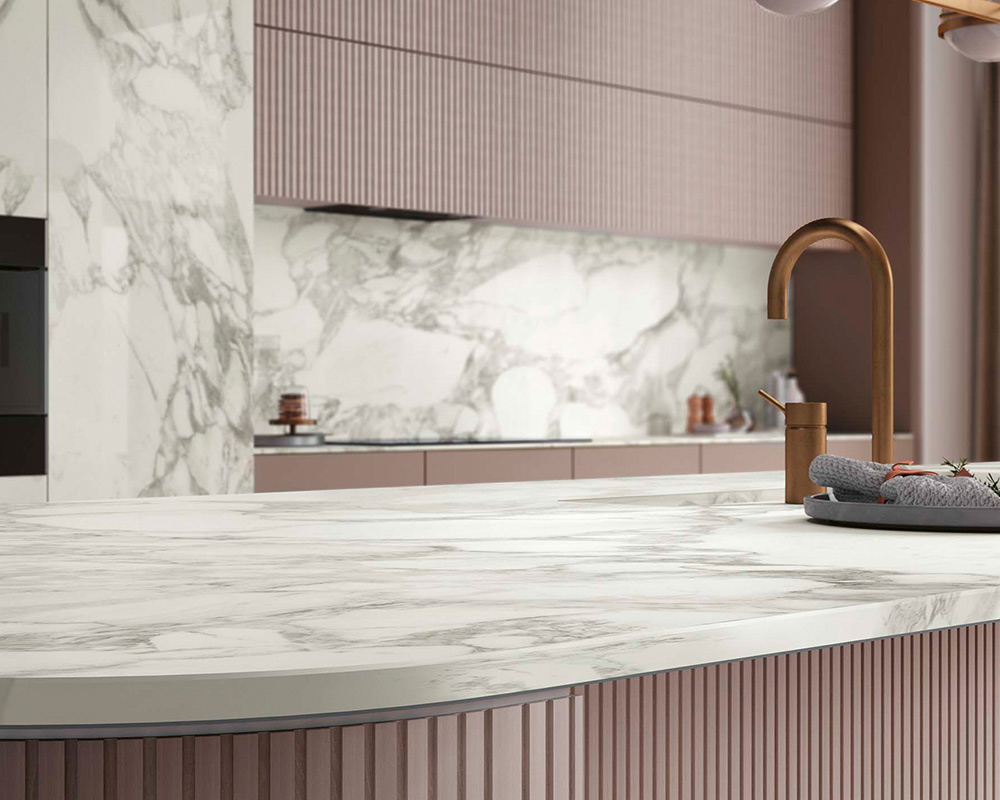 The ultimate marble effect
Infinity can bring the beauty of Nature into everyday environments, extending the limits of traditional materials through the creation of hi-tech surfaces.
Discover Calacatta Viola collection, a stunning marble effect surface that comes with a high-impact, realistic graphic inspired by natural marvels.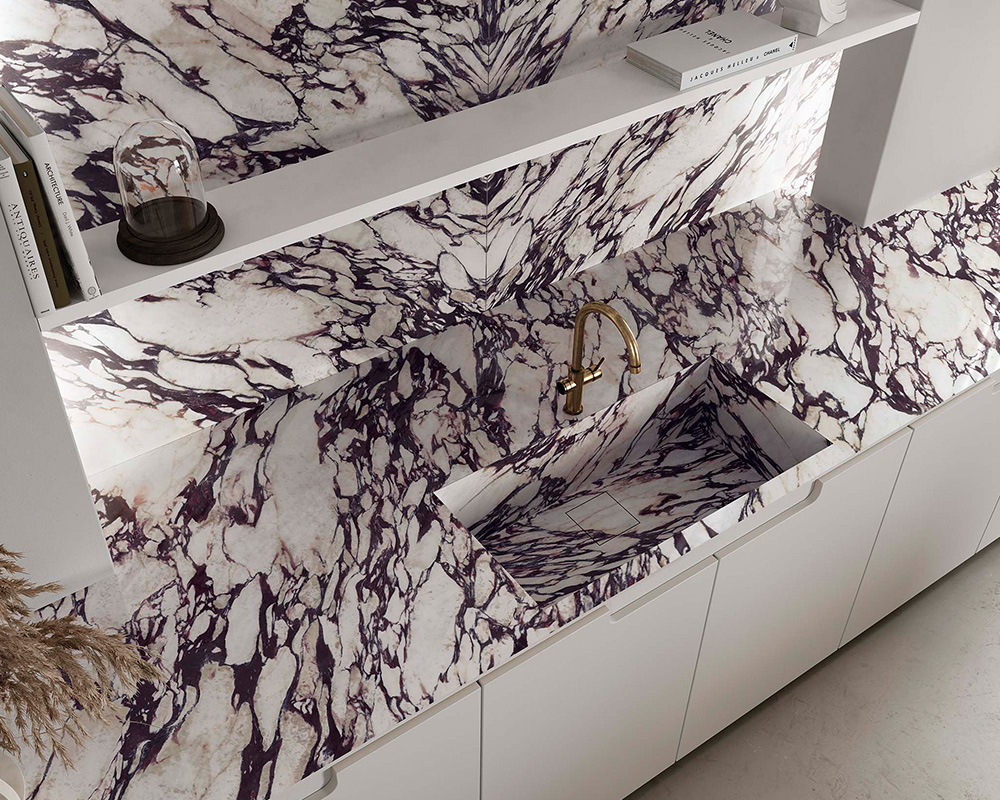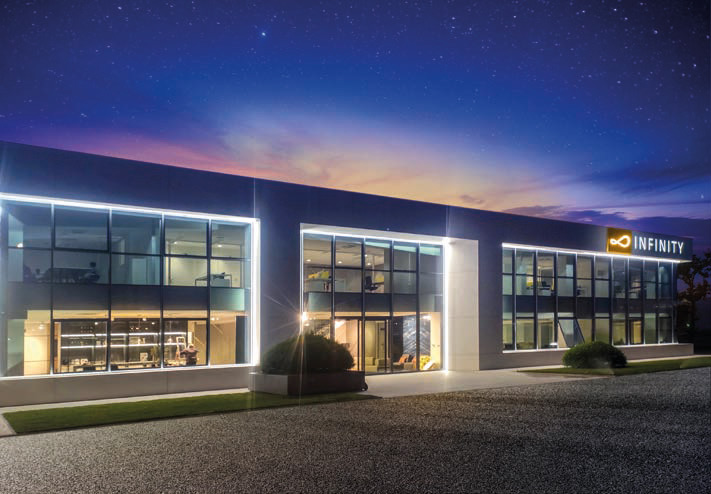 Infinity specializes in creating a new generation of high quality large-size porcelain stoneware slabs, the perfect synthesis between aesthetics and functionality for architecture, interiors and tailor-made solutions.
Infinity's large-sized slabs are exclusively made in Italy, combining the highest quality, intelligent technology and a deep culture in the surfaces design.