Porcelain stoneware tables
The perfect combination between design and function
Infinity: large slabs dedicated to the design and furnishing industry
Infinity specialises in the production of large slabs, ideal for ceramic tables, furniture and furnishing accessories and able to guarantee unrivalled performance, offering an outstanding mix of style and function.
Infinity ceramic slabs, thanks to the large 160×320 cm size, are able to respond to all sorts of project needs, in all sizes:
Discover the allure of the Infinity large slabs with a marble, stone, resin or cement effect.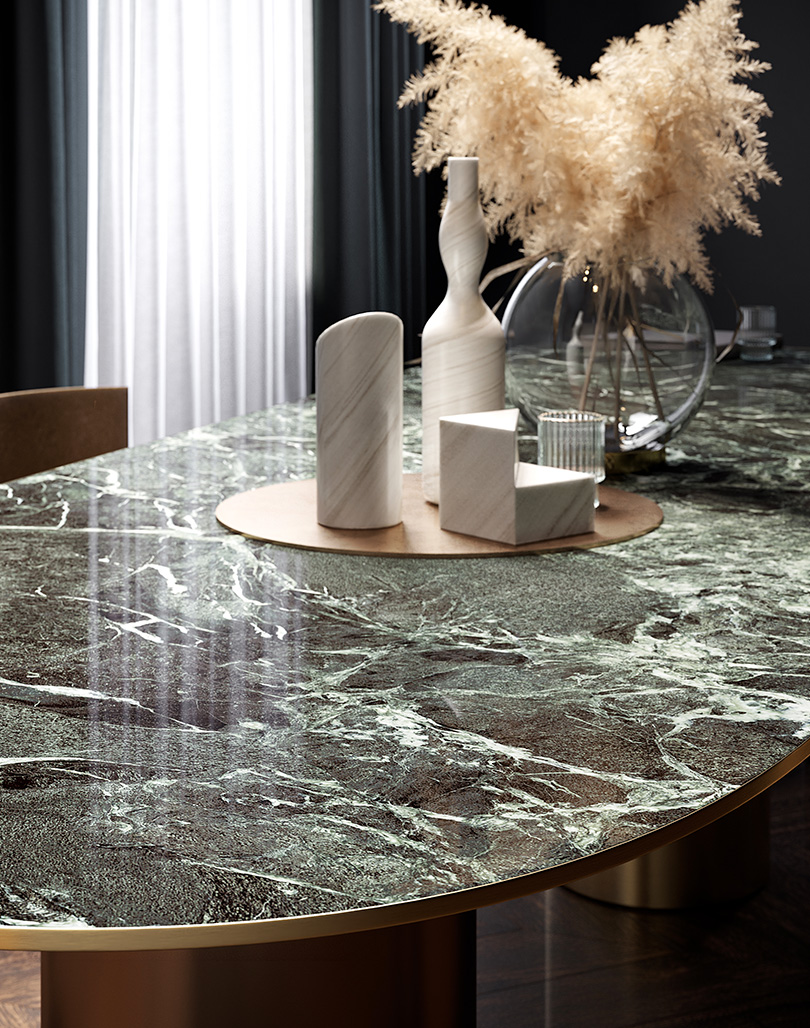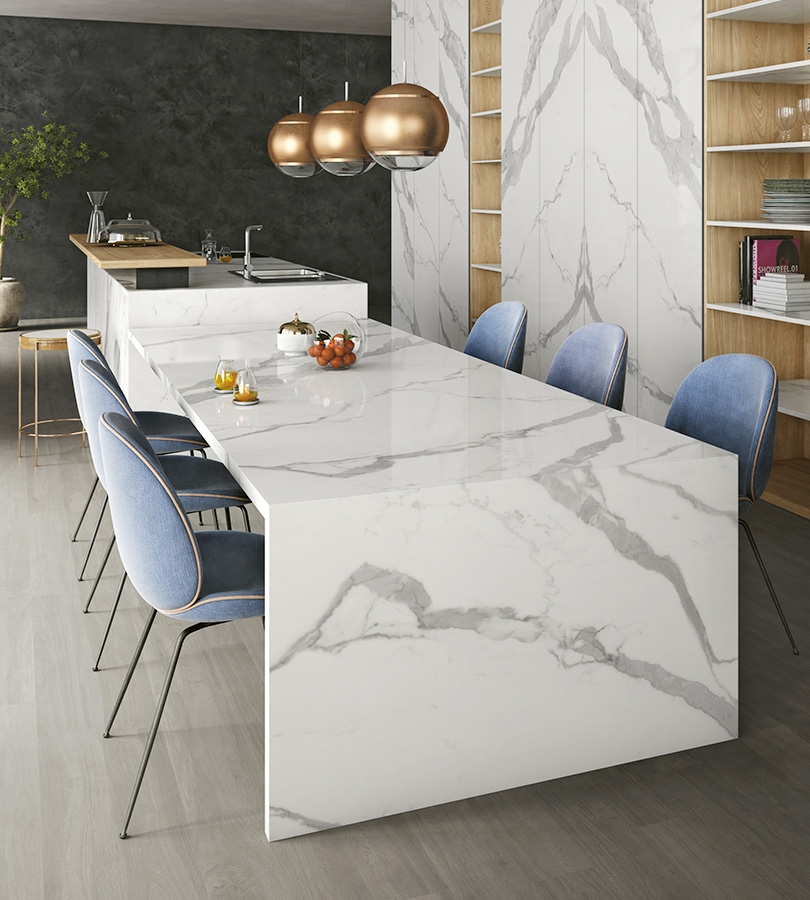 Dedicated consultants able to respond to all kinds of customisation requirements
We know that when it comes to Interior Design, customisation is more than just an option: it's the very heart of the project.
Infinity consultants are at your disposal to examine all kinds of project requirements, including all possible finishes to complete each individual furnishing element.
One surface, lots of possible solutions
Thanks to its versatility and the large number of styles in the catalogue, Infinity is able to supply ceramic surfaces for all types and styles of furnishings, from prestigious tables for reception rooms to small accessories to embellish your home with a little detail.
The 160×320 size can also be used to make large tables to add a touch of distinction to a prestigious living room.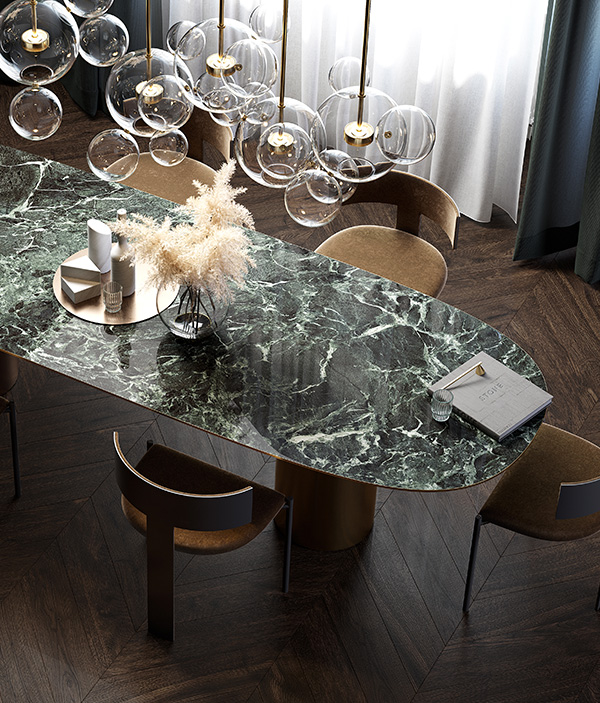 The stylish look of the Infinity slabs allows for experimentation with particular effects and colour combinations, to add an original, refined touch.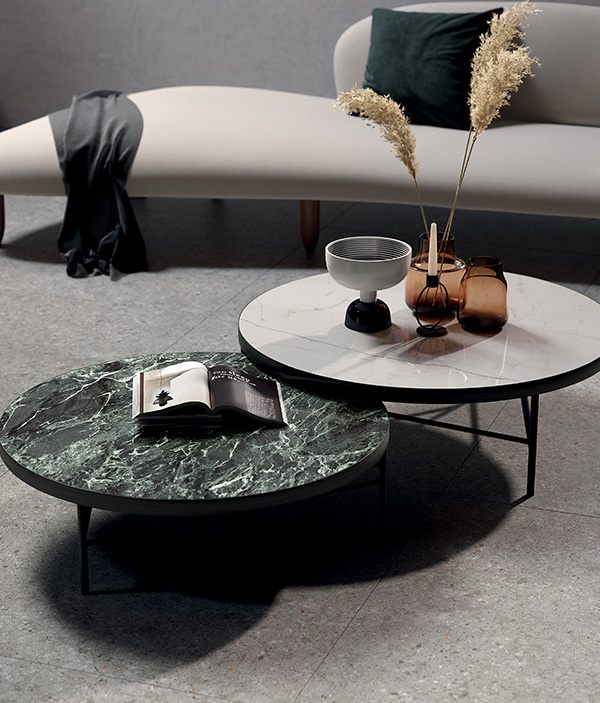 The kitchen is the place where no compromises can be accepted in terms of the technical performance of the surfaces. The Infinity slabs team performance with the possibility to coordinate tops with wall tiles.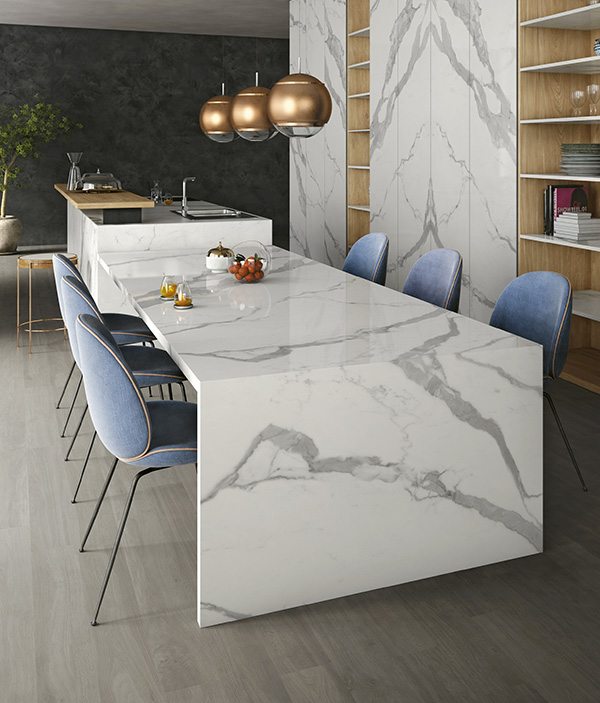 Tables with particular dimensions and materials can bring a major touch of importance to any meeting room, to welcome clients and discuss projects in a strikingly appealing setting.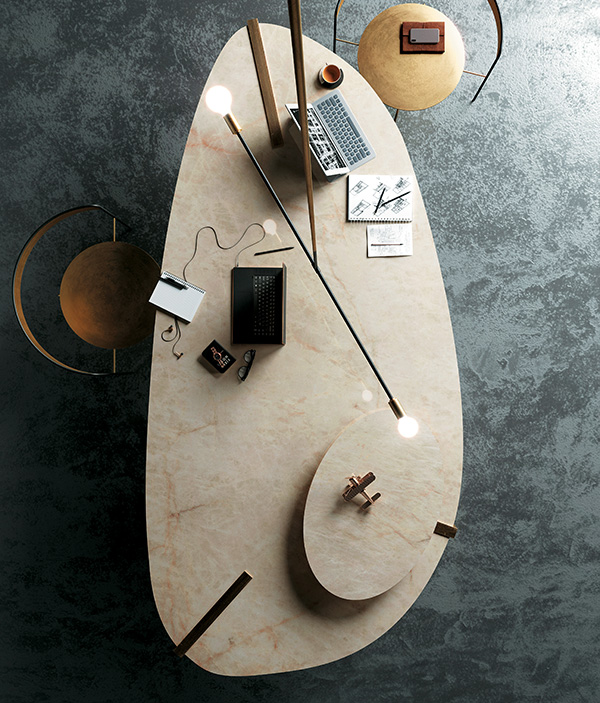 If you have a distinctly customised project in mind for your interior designer and tiler to develop, the Infinity surface can respond to your every need in terms of style, appearance, surfaces and thickness.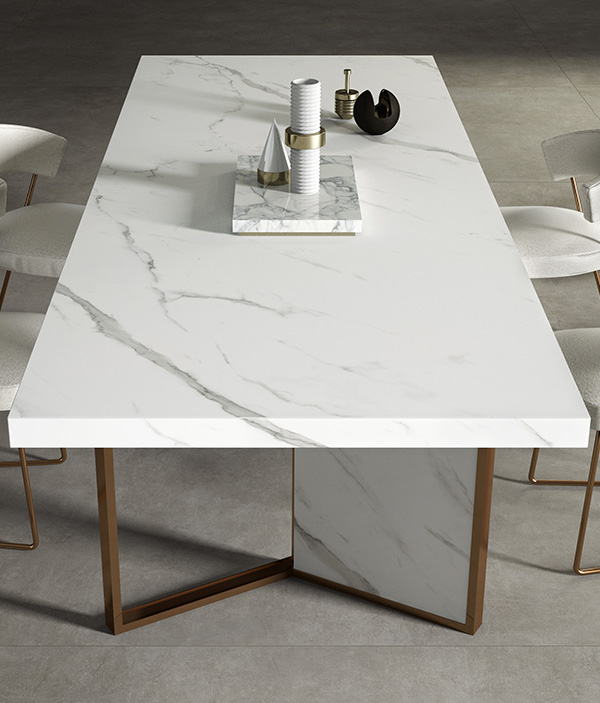 Using quality, timeless materials is a must for outdoor furnishings. Infinity porcelain stoneware can be installed in any climate, and is guaranteed colour-fast, non-absorbent and frost-proof.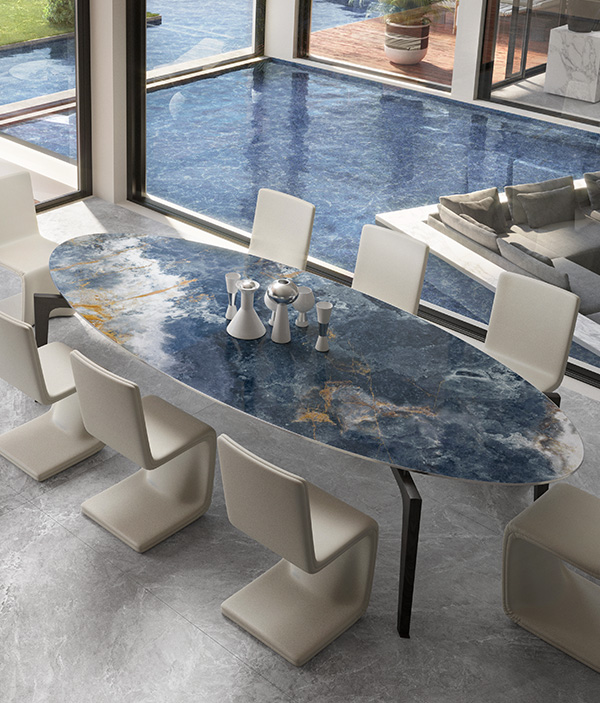 A little inspiration from some tables made using Infinity porcelain stoneware
Infinity: excellence and innovation at the service of design and architecture
When we talk to our partners who operate in the world of design and bespoke furnishings, a number of requirements emerge:
style research and attention to the trends of the moment;
performance and durability of surfaces, to facilitate everyday maintenance;
industrial quality control, to ensure that every single furnishing piece complies with the customer's choice.
The wide range of Infinity collections offers numerous surfaces that combine latest-generation innovation and technologies to support the creativity of architects and designers worldwide.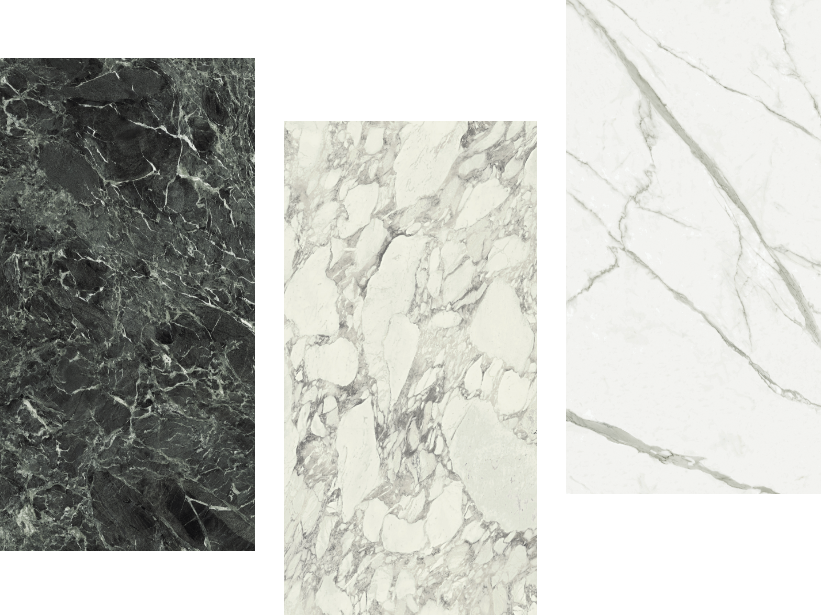 Find out more about Infinity large slabs
Infinity porcelain stoneware slabs can be used on walls and floors, transformed to create decorative furnishing elements or used on ventilated or glued facades.
All the Infinity products are strictly made in Italy.
Do you need more information? Contact us!
We will reply as soon as possible