NaturaBody-Tech is an exclusive technology developed by Infinity for creating full-body slabs that boast perfect coherence between the material and the appearance of the surface.
The ceramic bodies are characterised by colour variations that blend with the appearance of the surface, thanks to the inclusion of mineral chips with different grain sizes, in shades and dimensions that are also consistent with the texture of the material the slabs are inspired by.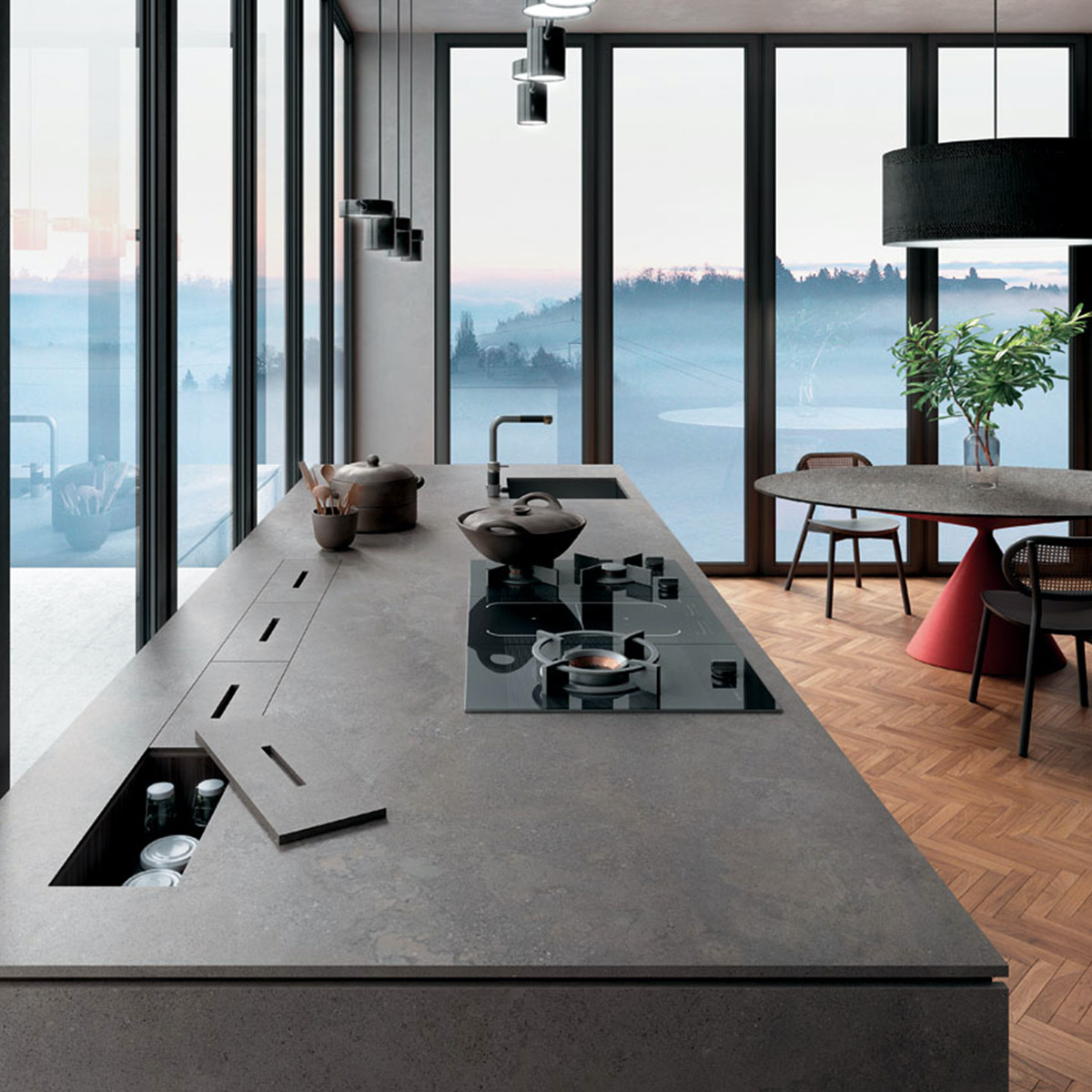 Thanks to the characteristics of the material, NaturaBody-Tech slabs can also be polished at the back, allowing for new application solutions that come increasingly close to those possible with natural stone slabs, while offering all the distinctive technical performance of porcelain stoneware surfaces.