Quality and Performance Excellence
Choosing the right floor and wall coverings means finding solutions that reflect your taste and work well with your furniture, as well as providing the right technical requirements and quality standards.
Infinity produces large porcelain stoneware slabs that find application in any type of architectural project. We offer solutions that are tailored to the needs of customers, architects and industry professionals.
Whether you want to give a modern, classical or industrial look to walls or floors, indoors or out, the wide variety of infinity collections guarantees satisfaction.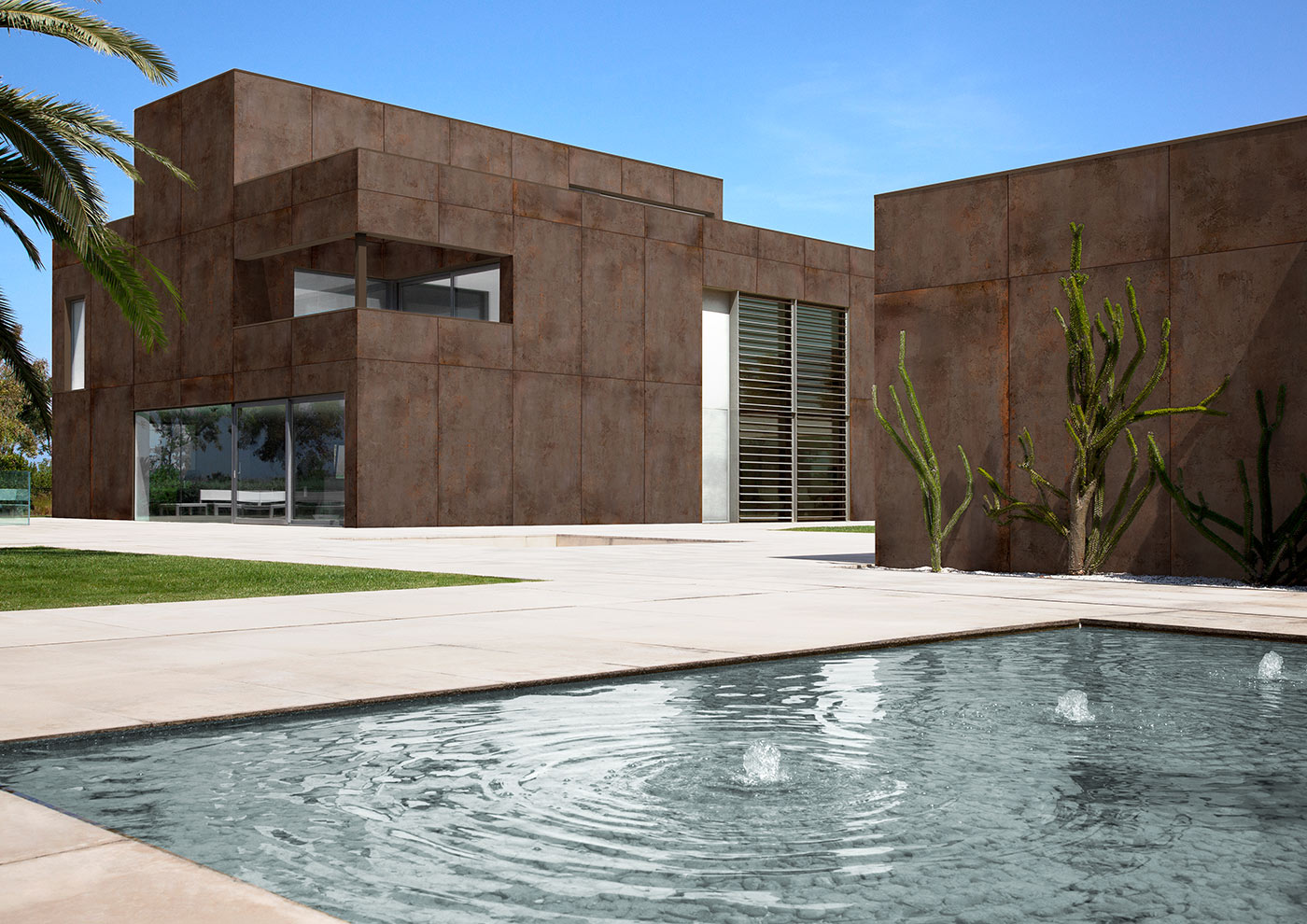 A complete range
for every design need
The experience of our in-house team accompanies architects and designers as they approach any architectural project, studying its characteristics and its technical and aesthetic requirements, and providing the best practical solutions for the design.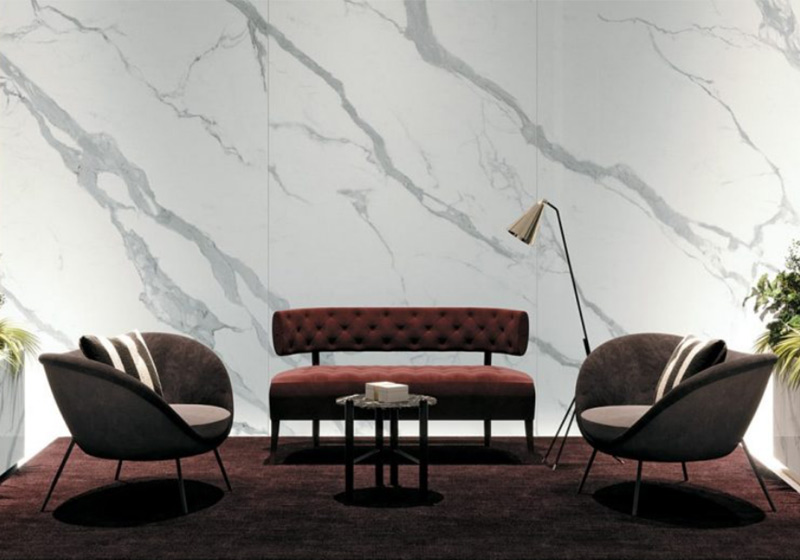 Wall coverings
The three thicknesses offered in our range will meet any kind of technical, architectural and design need. Infinity large-size slabs are not only designed to meet high-end tastes, but are also environmentally friendly, resistant to any type of chemical agent, fireproof and extremely durable.
Infinity-clad walls will be much easier to care for, without needing to be repainted when dirty, and easy to clean with household detergents.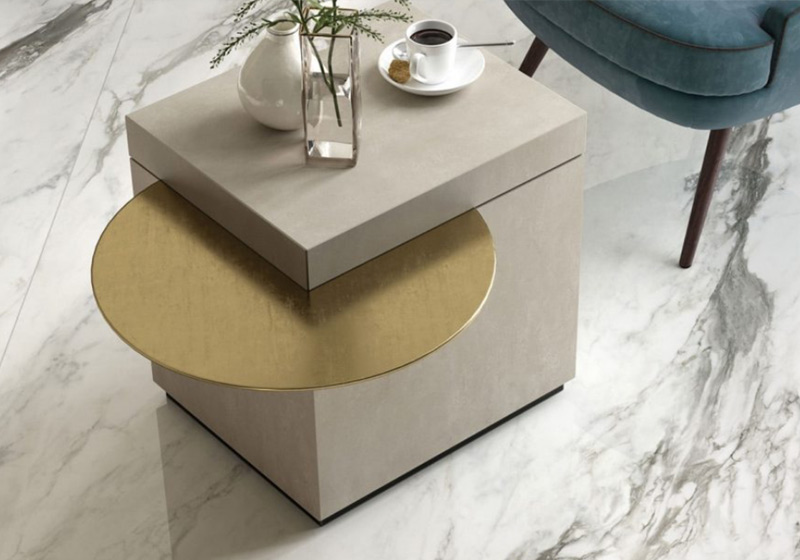 Floor coverings
What could be better than a jointless solution on your floor and no more gaps between tiles gathering dust and dirt? What could be better than an eye-catching highly scratch-resistant floor?
Infinity large-size porcelain stoneware slabs are the way to solve all kinds of design problems and our team is on hand to help with a wide variety of projects, from A to Z. Whether you are trying to cover a commercial or residential floor, Infinity has the solution for you.
Technical flooring for interiors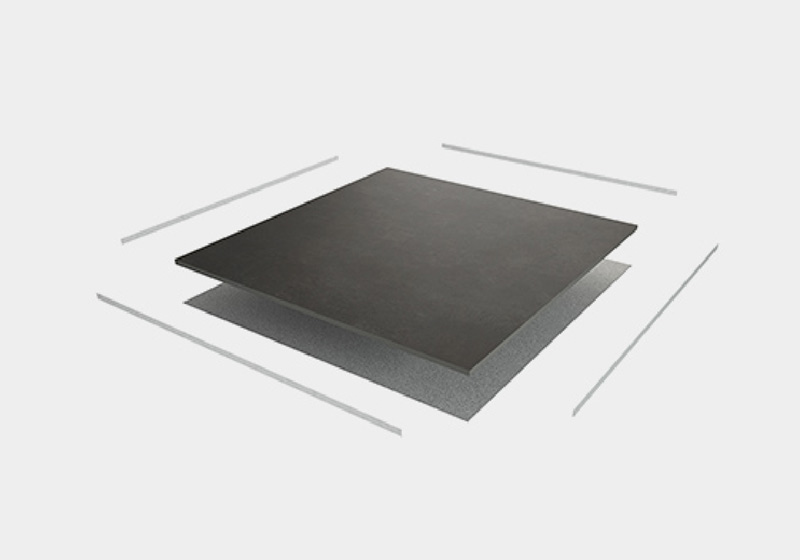 ENGINEERED FINISH
Sub-sized Infinity slabs obtained by cutting (160×160 cm, 160×80 cm, 80×80 cm) can be supplied for specific projects with an engineered finish. This finish allows the installation of our slabs onto a pre-existing floor or onto a leveled floor without the use of glue or sealant.
This type of new floor is exceptionally quick  to lay, immediately usable, non-invasive, reversible and reusable.
It is particularly recommended for shops and all kinds of offices, but we advise against its use in residential settings or bathrooms.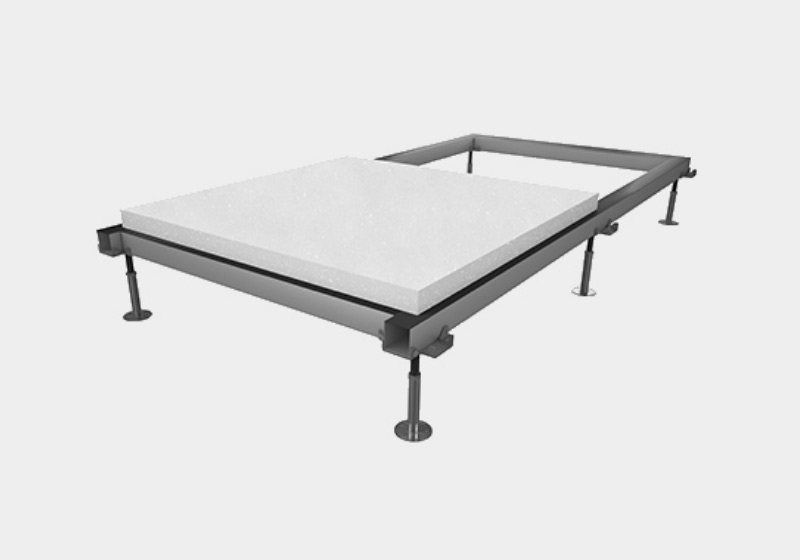 RAISED FLOORS
The use of technical raised floors is becoming increasingly widespread now that modern workplaces require flexible spaces with easy installation  of facilities.
Thanks to raised flooring systems, interior layouts  and existing systems and facilities can be reorganized according to requirements and without limits. This method also facilitates all kinds of floor and underfloor maintenance.
Infinity offers a solution for the installation of large-scale slabs for this purpose which features the structural and finishing parts supplied unassembled.
Are you interested in floor and wall covering ideas?
Explore Infinity slabs in businesses and homes and get inspired!