Bathroom design and decoration
When it comes to great bathroom design, the inspiration is endless.
Choose your style with Infinity countertops, basins, flooring, sidings or shower trays and walls, whether you are thinking of a modern bathroom, a luxurious spa or simply a pared-back design with all the comforts.
With nearly zero porosity, simple and intuitive maintenance and a rich repertoire of colors and finishes, Infinity is the ideal option for a bathroom renovation, thanks to high-performance materials with for fully customizable projects.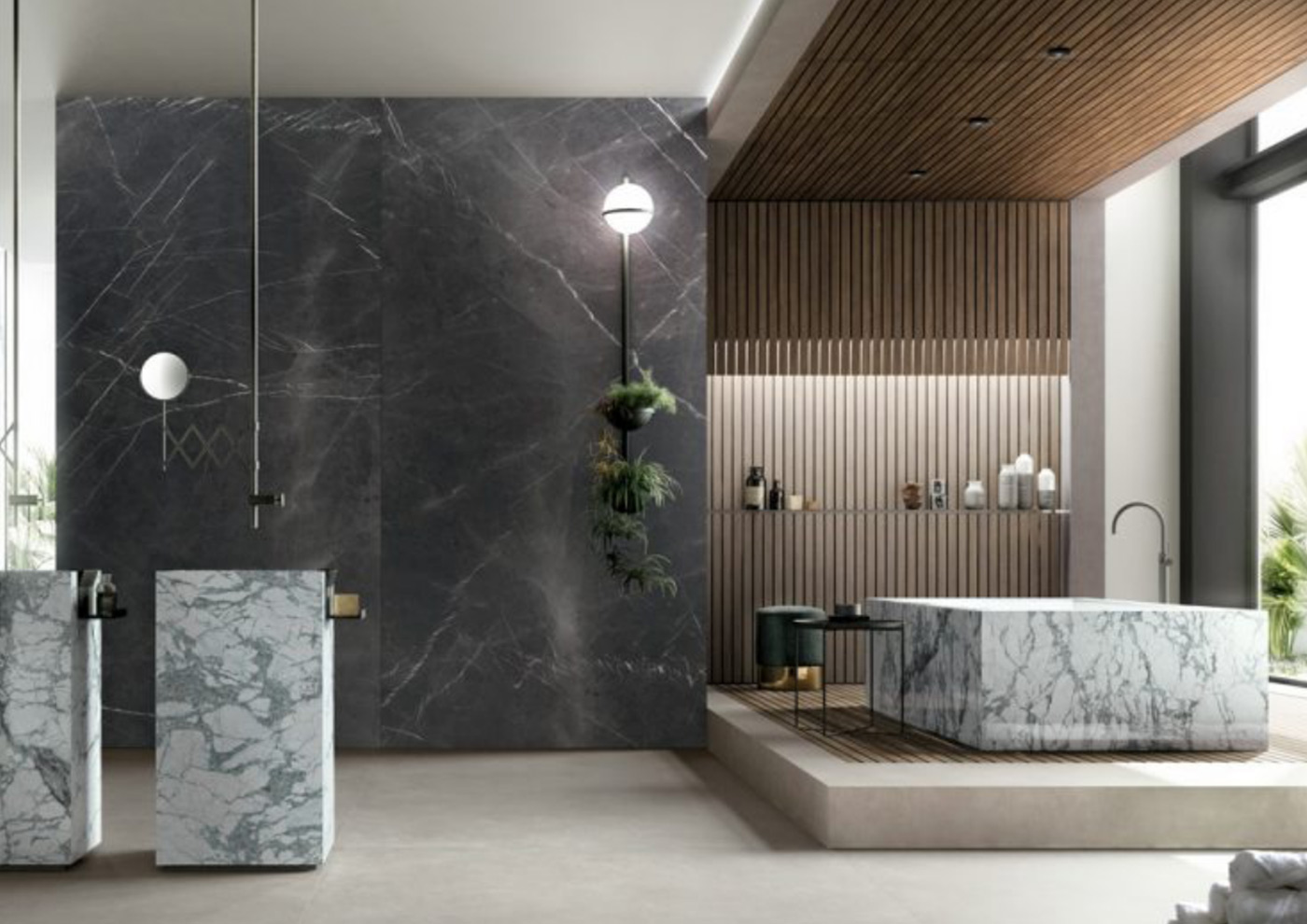 A complete range
for every design need
The experience of our in-house team accompanies architects and designers as they approach a bathroom design project, studying its characteristics and its technical and aesthetic requirements, and providing the best practical solutions for the project.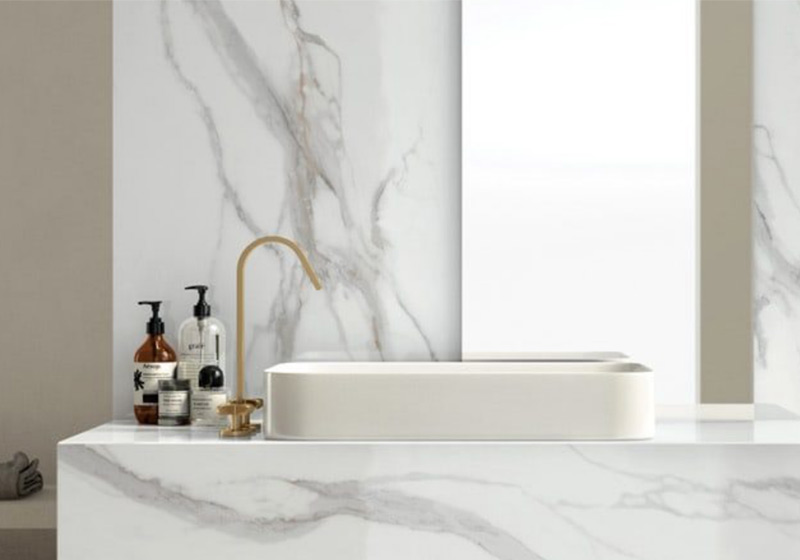 Vanity Tops and Washbasins
Bathroom design will take on new importance and value thanks to the Infinity large-size porcelain slabs that ensure tonal continuity and balance.
Infinity surfaces can meet any need and taste to improve the decor and functionality of bathroom vanity tops and washbasins. Each of our colors and finishes are perfect to complete the room as, besides being highly functional, they provide a sense of vitality and harmony.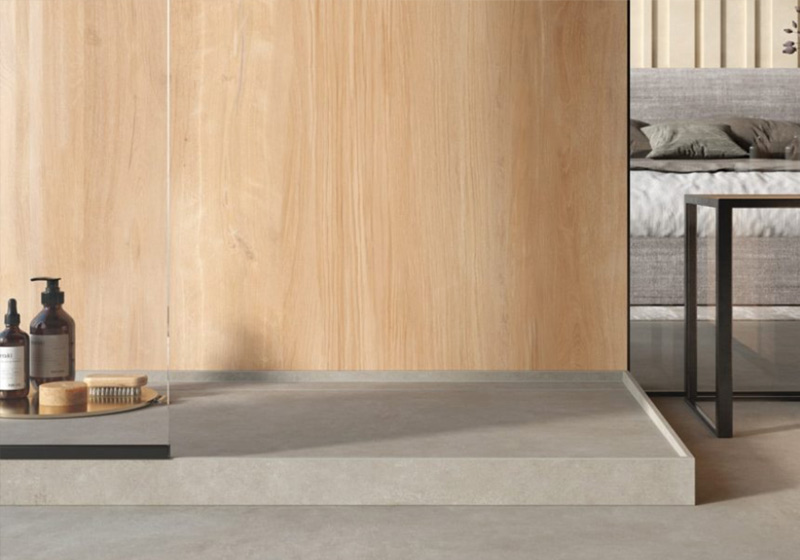 Shower Trays and Walls
Infinity 6 mm slabs are perfect to cover shower walls and trays from top to bottom and offer the best solution for architects and designer. Users will be delighted by the diversity of our range, matching polished finishes on walls with matte or bush-hammered finishes on floors. Joints are kept to a minimum while hygiene and design are maximized.
Looking for bathroom decor inspiration?
Explore Infinity bathroom solutions and furnishing items that can be perfectly paired with floor and wall coverings.