Infinity as the invisible induction cooktop
Imagine being able to cook directly on your kitchen top, without the risk of getting burnt or scalded.
What is the invisible induction cooktop?
A kitchen top you can cook on directly.
When you say it like that, it sounds like a gadget from James Bond's kitchen, but it is pure reality!
Simply place the induction hob just below the kitchen worktop and heat the cookware through its surface.
Its innovative technology combines a functional 'cooking surface' with luxurious design.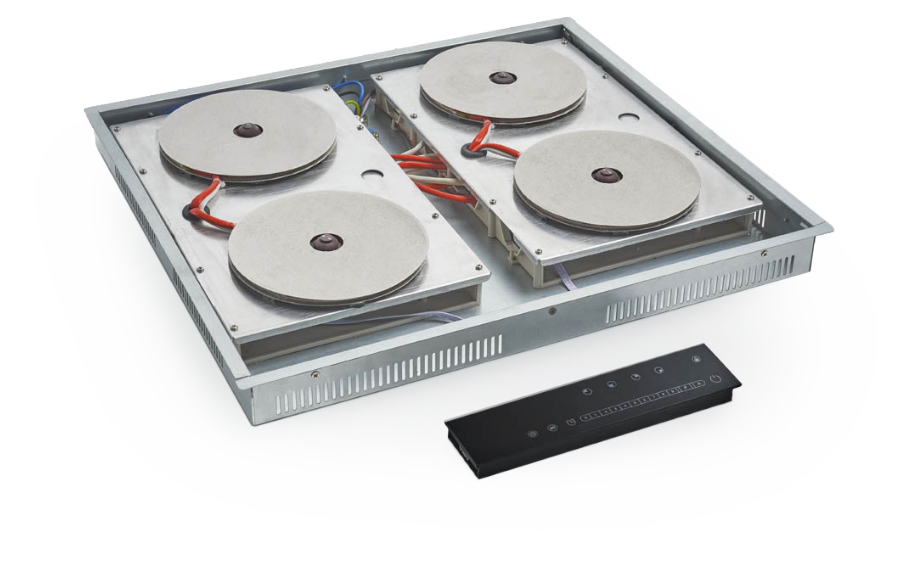 Why choose an invisible induction cooktop?
The kitchen is not only the place where you cook; it also plays a vital role in the health of your family.
This is why your kitchen must be safe, aesthetically pleasing and equipped with the most modern technologies, which allow you to cook efficiently, stylishly and without wasting precious time.
Invisible induction cooktop is not only faster than traditional gas or electric cooktops; it's one of the safest systems.
Because the countertop does not heat up, you'll feel safer, and there's less risk of burns. This is why the invisibility of invisible induction cooktop is a strength rather than a cause for concern.
No direct heat comes from the device, which makes it safe to use in a variety of places and situations.
Offers the opportunity to recover precious space on the countertop when not in use.
Allows you to furnish the kitchen with a seamless countertop, for an elegant, designer effect.
Induction is faster than gas or electric cooktops, guaranteeing precise cooking results, improving efficiency and simplifying cleaning operations.
Need any further information? Contact us!
We'll get back to you as quickly as possible