Kitchen design and decoration
Functionality and comfort
The kitchen is where we spend most of our time at home, where imagination and freedom are given free rein.
Infinity provides the perfect ingredient for kitchen design & renovation, for the creation of countertops, island tables, backsplashes, sinks and more.
With its innovative extra-large size, seamless design, and elegant details, Infinity allows users to cook and enjoy meals with friends and family, safe in the knowledge that the technical features of these slabs guarantee the highest standards of hygiene and comfort.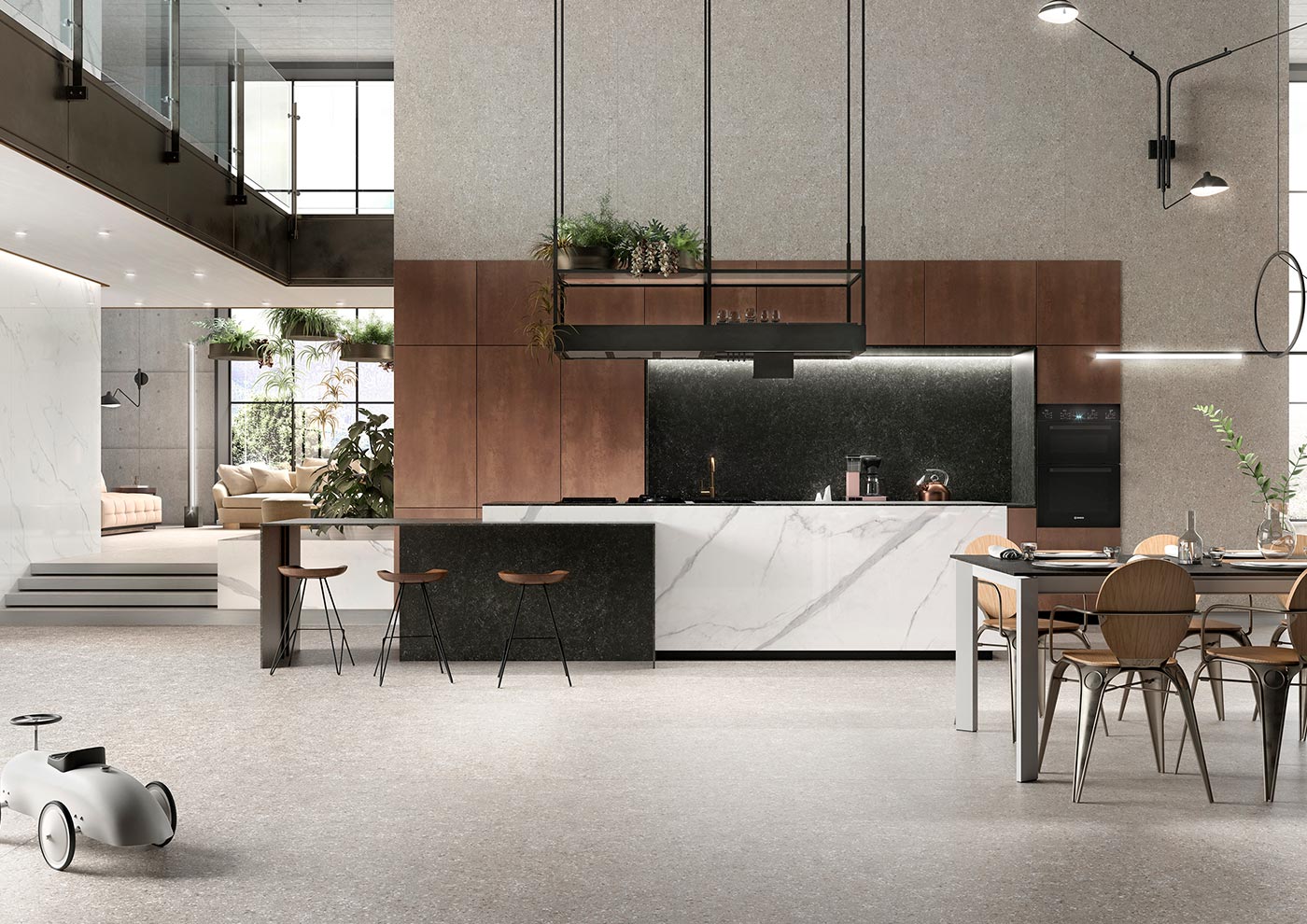 A complete range
for every design need
The experience of our in-house team accompanies architects and designers as they approach a kitchen design project, studying its characteristics and its technical and aesthetic requirements, and providing the best practical solutions for the project.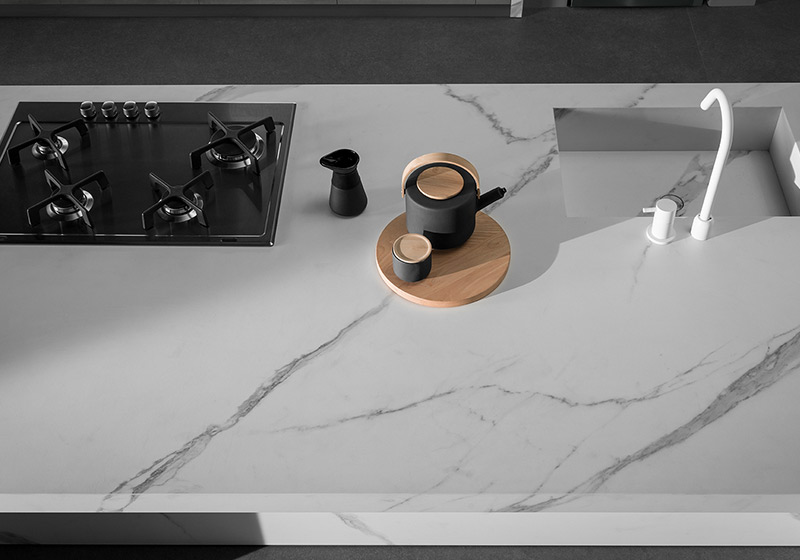 Countertops
Maximum performance, excellent quality, ontrend looks, durability and high heat-resistance are what is needed for the ideal kitchen countertop and Infinity has it all. Thanks to the technical and physical properties of Infinity large-size porcelain slabs, you can experiment with all kinds of recipes without worrying about staining, scratching or ruining the kitchen top.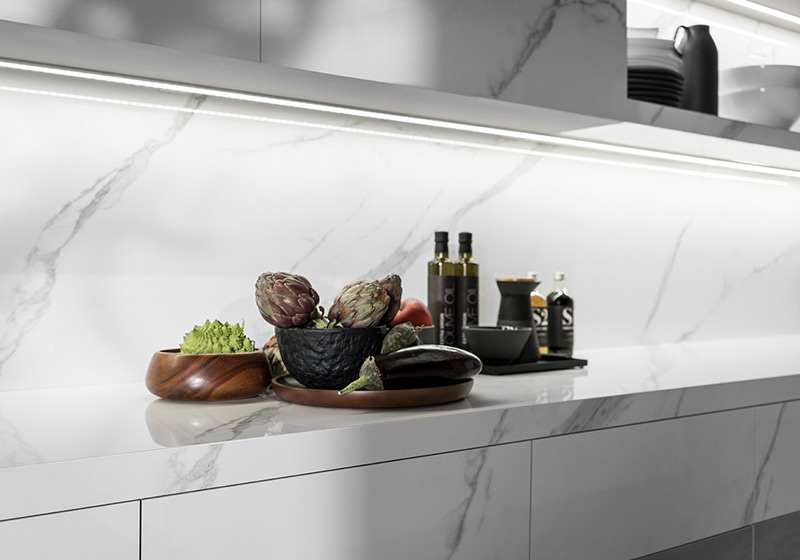 Backsplash
No kitchen would be complete without a modern elegant backsplash, which is why Infinity 6 mm slabs are perfect for the top you want. Finding the right color to match the counter is easy as most of our designs are available in different thicknesses.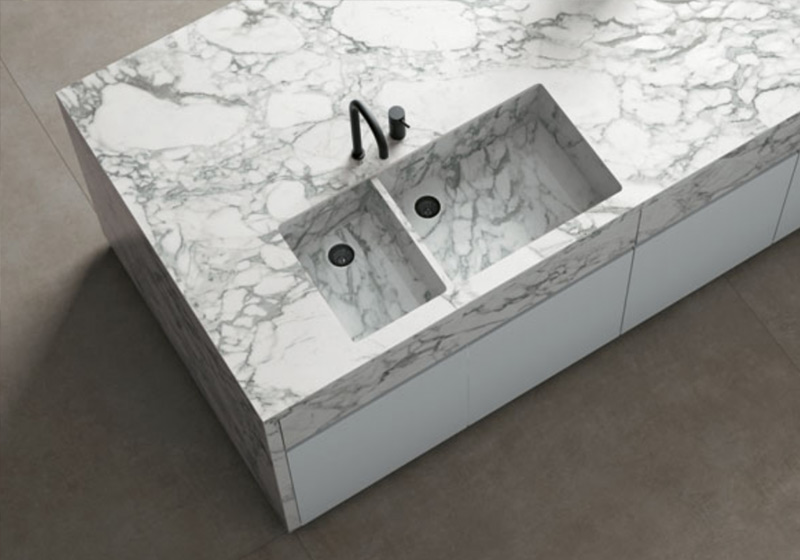 Sink
The sink is probably one of the most important items in the kitchen, which is why you need something that stands up to heat, freezing temperatures and dirt and is completely non-absorbent. With a porosity degree is 0,05%, Infinity is the least porous technical material you can find. Completing your top with an Infinity porcelain sink will lend your spaces a consistent, stylish and modern look and the sink will blend perfectly and seamlessly with the rest of your kitchen.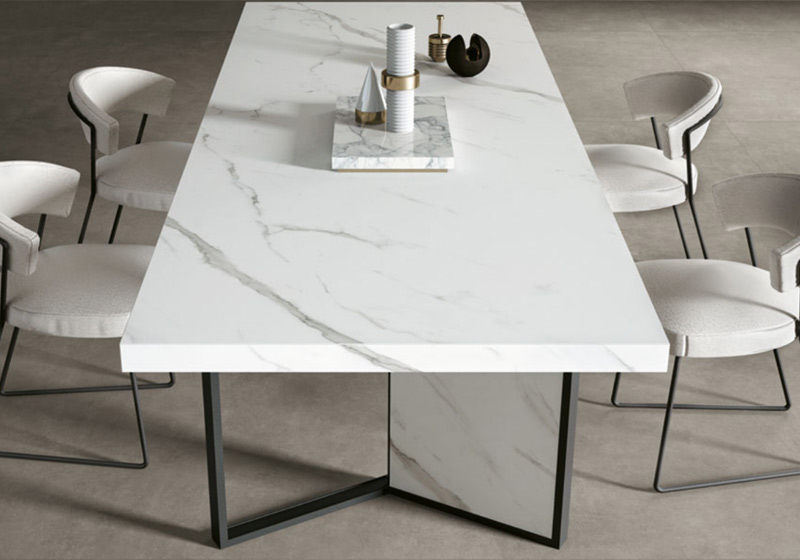 Furniture
The wide range of Infinity furniture available can lend your interior designs diverse looks with modern, elegant moods. The different thicknesses of our slabs can help users create amazing shelves, resistant tables and – why not – design lamps.
Get inspired by Infinity large-size slabs for worktops, furnishing, and design projects.
Discover the endless kitchen design and renovation possibilities offered by mixing and matching colors, finishes and materials.