 Excellence for endless design and architecture possibilities
The 61st edition of the Salone del Mobile is approaching to Milan, getting ready to showcase the best of design and architecture in Europe, from 18 to 23 April 2023.
The Infinity team is preparing to welcome you with the full range of the brand's innovative and performative large-slabs surfaces, celebrating new nuances and hues inspired by natural surfaces.
Come and immerse yourself in the ancient art of mosaic and reinvented it through advanced digital printing technologies. Hundreds of pieces for a unique surface.
Or discover the revolutionary innovation developed by Infinity technical experts to obtain veined slabs, recreating the effect found on natural marble in a  striking dramatic impact with bright colors.
Infinity at
Salone del Mobile 2023
Where:
Fiera Milano Rho (Italy)
Hall 18 – Stand C11
Some of the innovations on display at Salone del Mobile 2023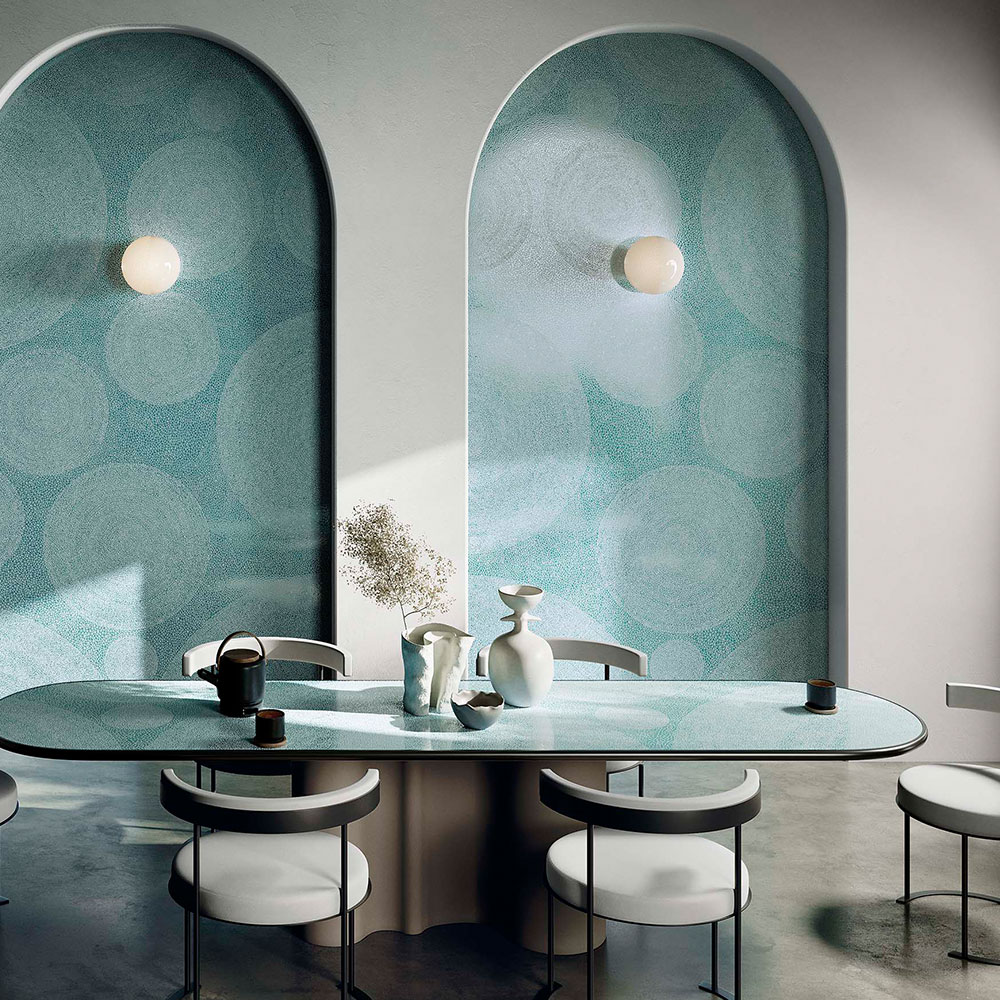 We took inspiration from traditional techniques about tactile and chromatic experimentation to transform surfaces into opportunities for creative expression. The result is Holos Collection: geometric textures in three-dimensional reliefs, creating symmetric and potentially infinite compositions.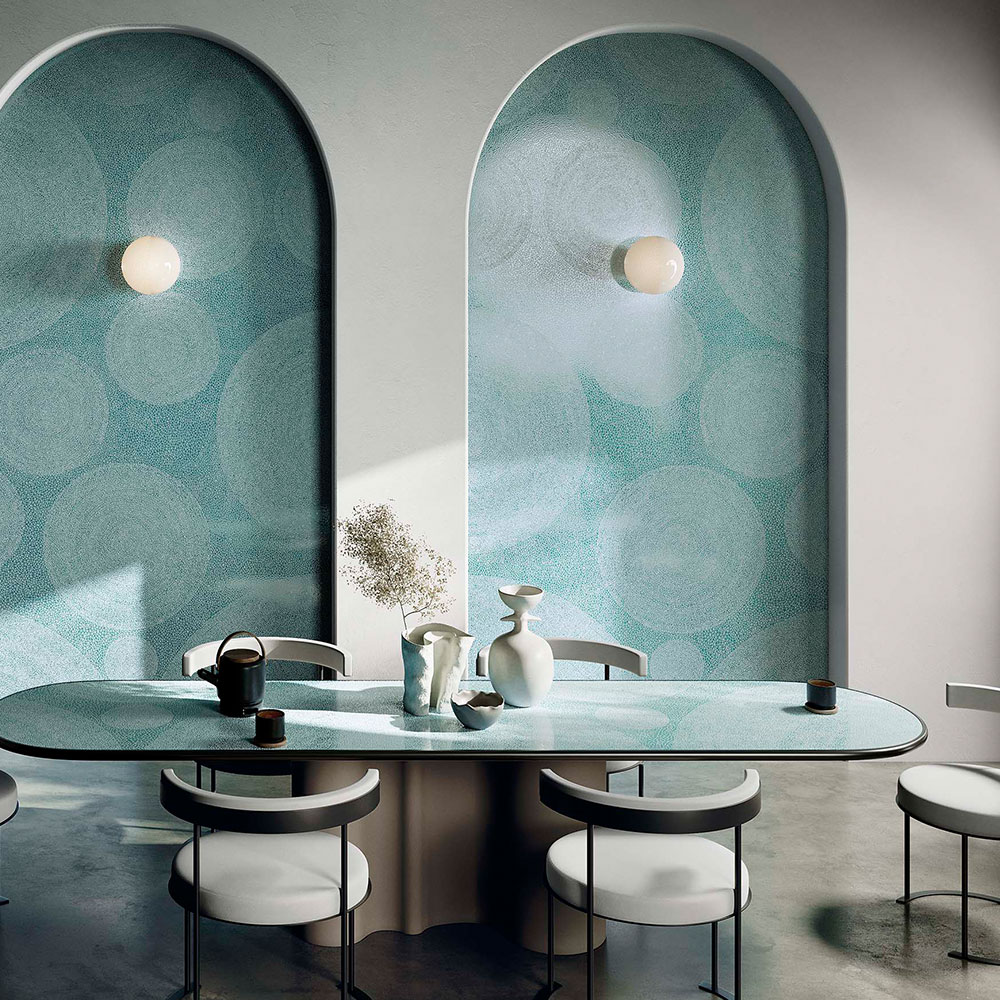 Discover Iconic Cipollino, the newest collection offered by Infinity to enrich surfaces with an extremely smooth feel, similar to natural marble. Its highly decorative appearance is distinctive of a historic Italian marble, very rare nowadays, that thanks to technology can be revived in all its energy.
Extremely refined and aristocratic by nature, the combination of these hues and the visual effects generated by its veining are able to glam up any setting, through its pure use or in combination with other effects.
Thanks to Levigato Pearl finish, and its imperceptible semi-circular marks, surfaces are enhanced with a hand-crafted effect. This distinguished feature adds beauty and originality to each individual slab, setting them apart from serial productions and extending possible applications for furnishing and interior decoration.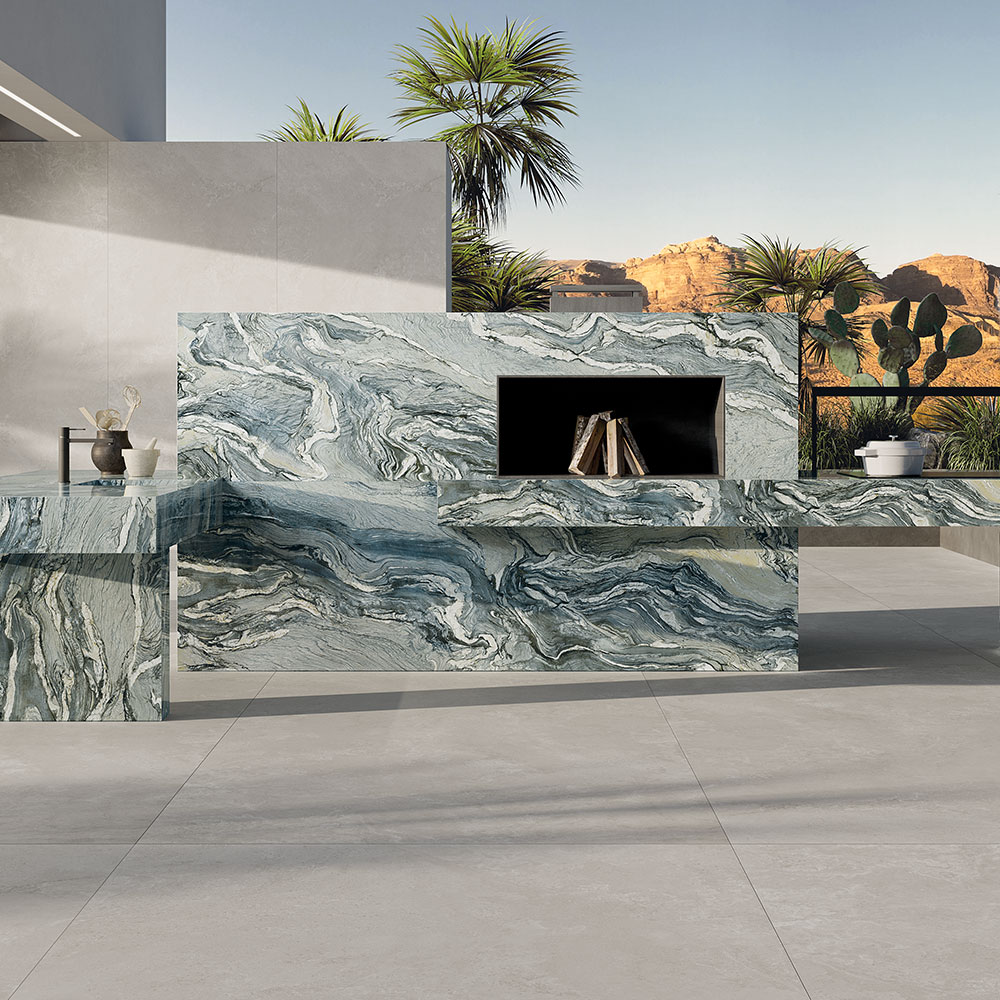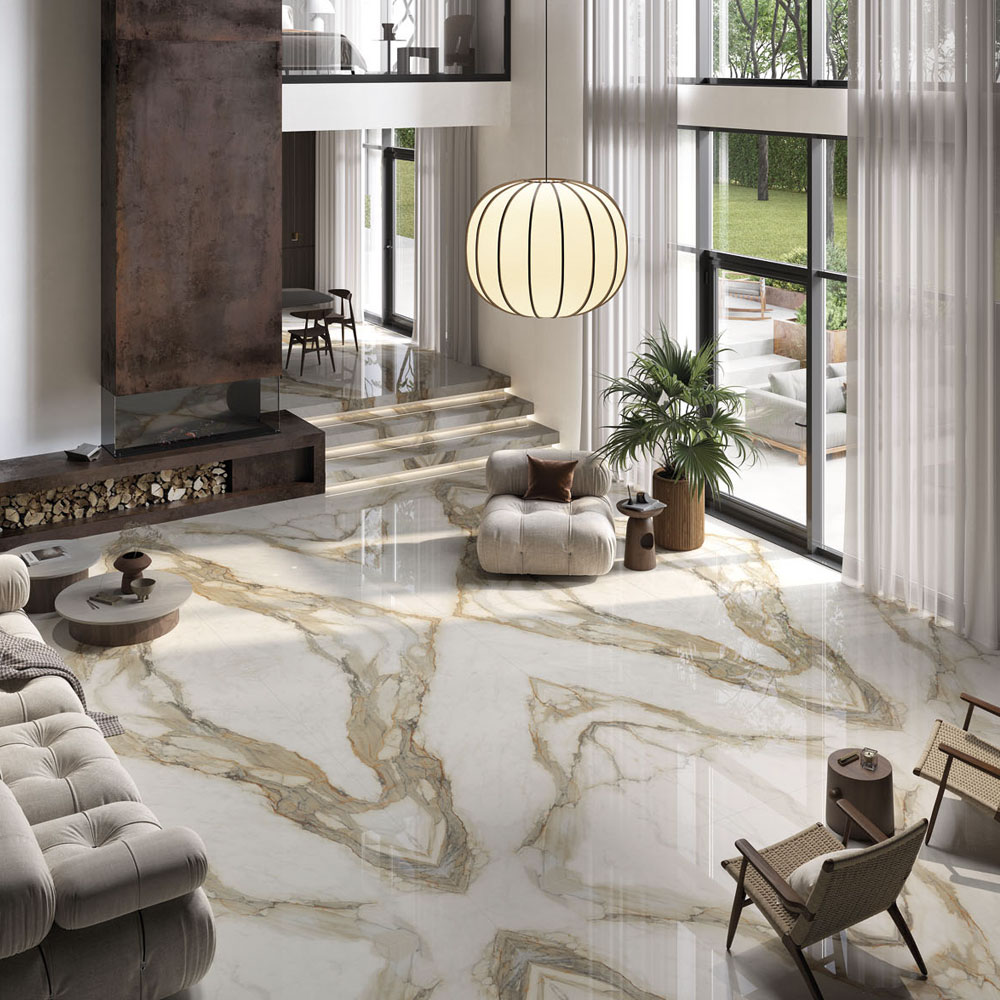 NaturaVein-Tech is the revolutionary innovation developed by Infinity to obtain veined slabs, recreating the same effect of natural marble, assuring spectacular coverings and floors with strong visual impact.
Find out more about Calacatta Hermitage collection and its garish and unique colored shades.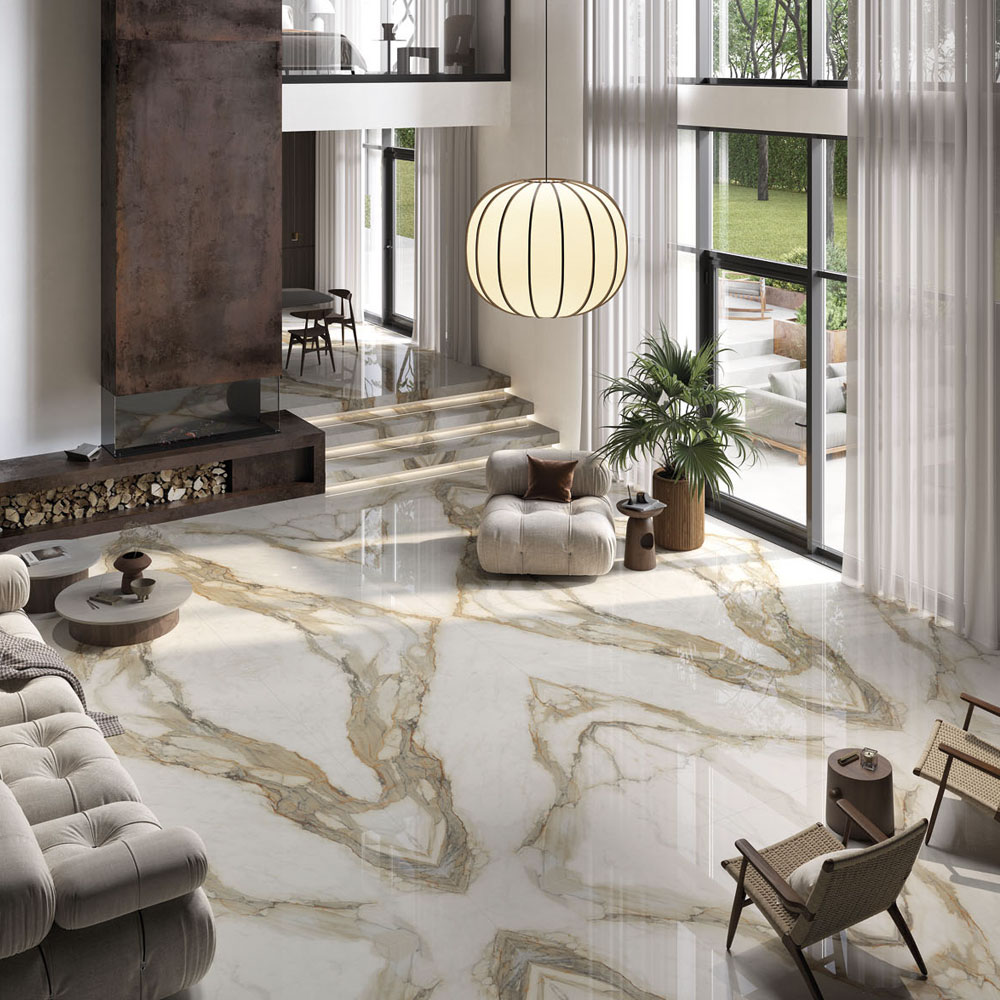 A challenge to the most discerning eye and the most skeptical mind: here is Skov, the new and unique Infinity wood-effect collection, the most prestigious and elegant solution for floors and walls.
Cutting-edge technology and endless aesthetic research take wood-effect porcelain stoneware to new hyper-realistic expressive heights, enhancing with warmth both residential and commercial settings.
Come discover it in its pure organic strength or in combination with other styles, such as marble effect, for even more disruptive and dramatic visual outputs.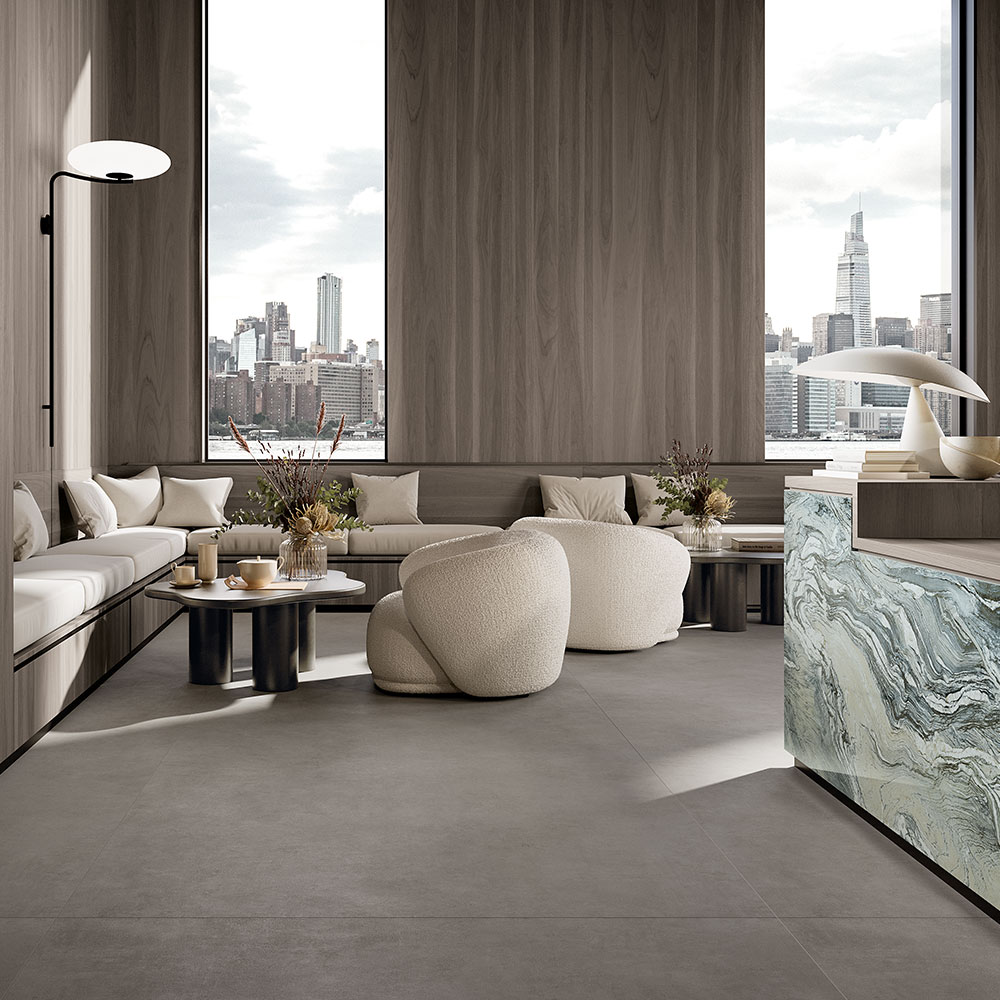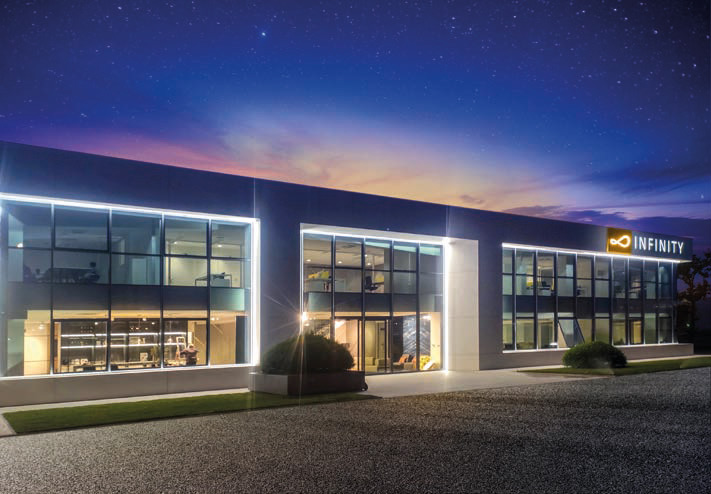 Infinity specializes in creating a new generation of high quality large-size porcelain stoneware slabs, the perfect synthesis between aesthetics and functionality for architecture, interiors and tailor-made solutions.
Infinity's large-sized slabs are exclusively made in Italy, combining the highest quality, intelligent technology and a deep culture in the surfaces design.