Façades
Façades
Conseil et certification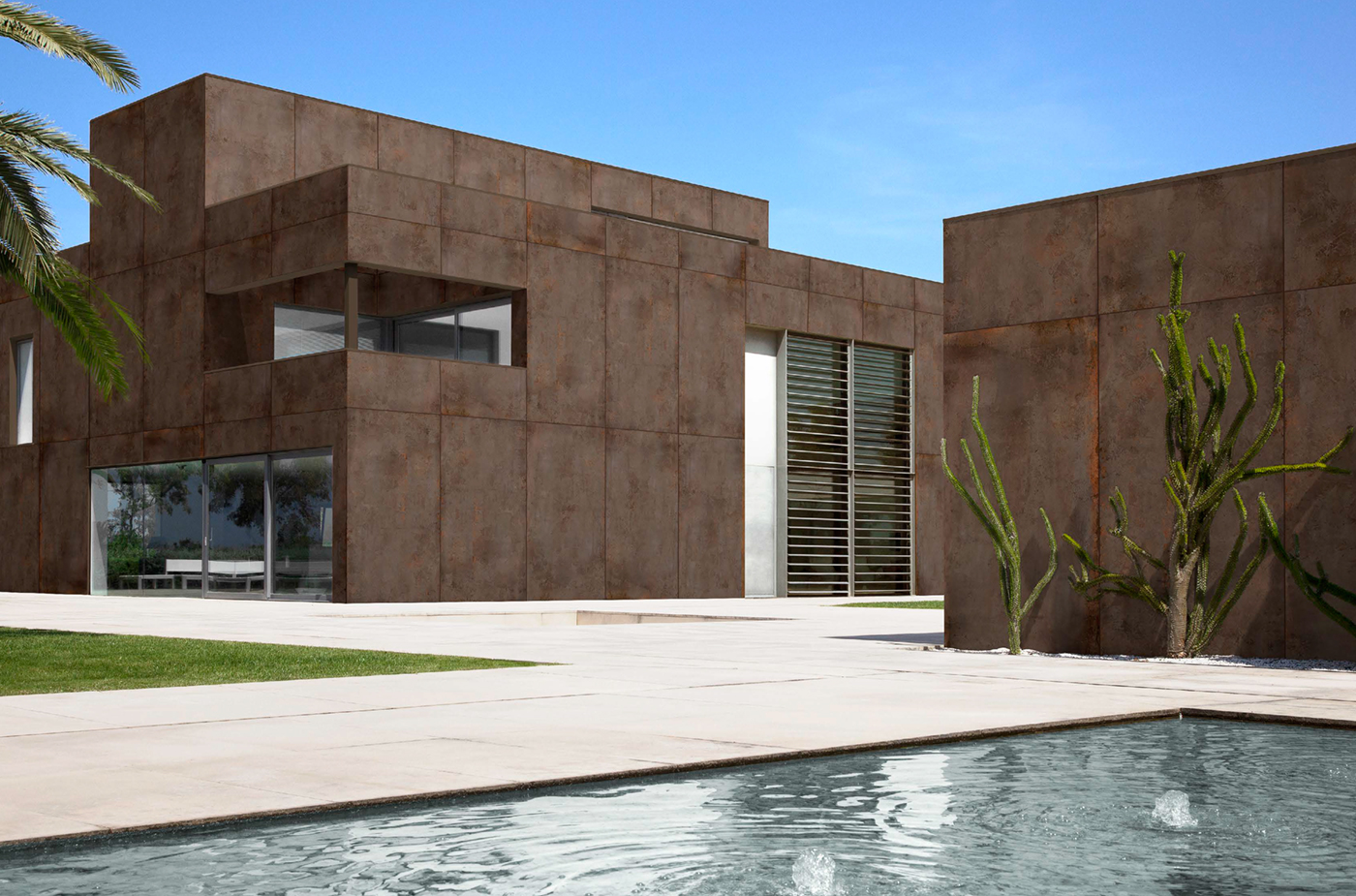 Ventilated façade
LE POJECT
Infinity propose différents systèmes de façade ventilée. Les professionnels de la Project Division offrent un service de conception interne visant à optimiser les choix esthétiques en fonction des performances techniques requises et du rapport coût-efficacité du système.
Cette combinaison est née de l'étude de la conception architecturale et est développée en analysant les différents composants des systèmes de façade :
panneau de revêtement Infinity
paroi intérieure ventilée
couche thermo-isolante
structure de la façade
structure du bâtiment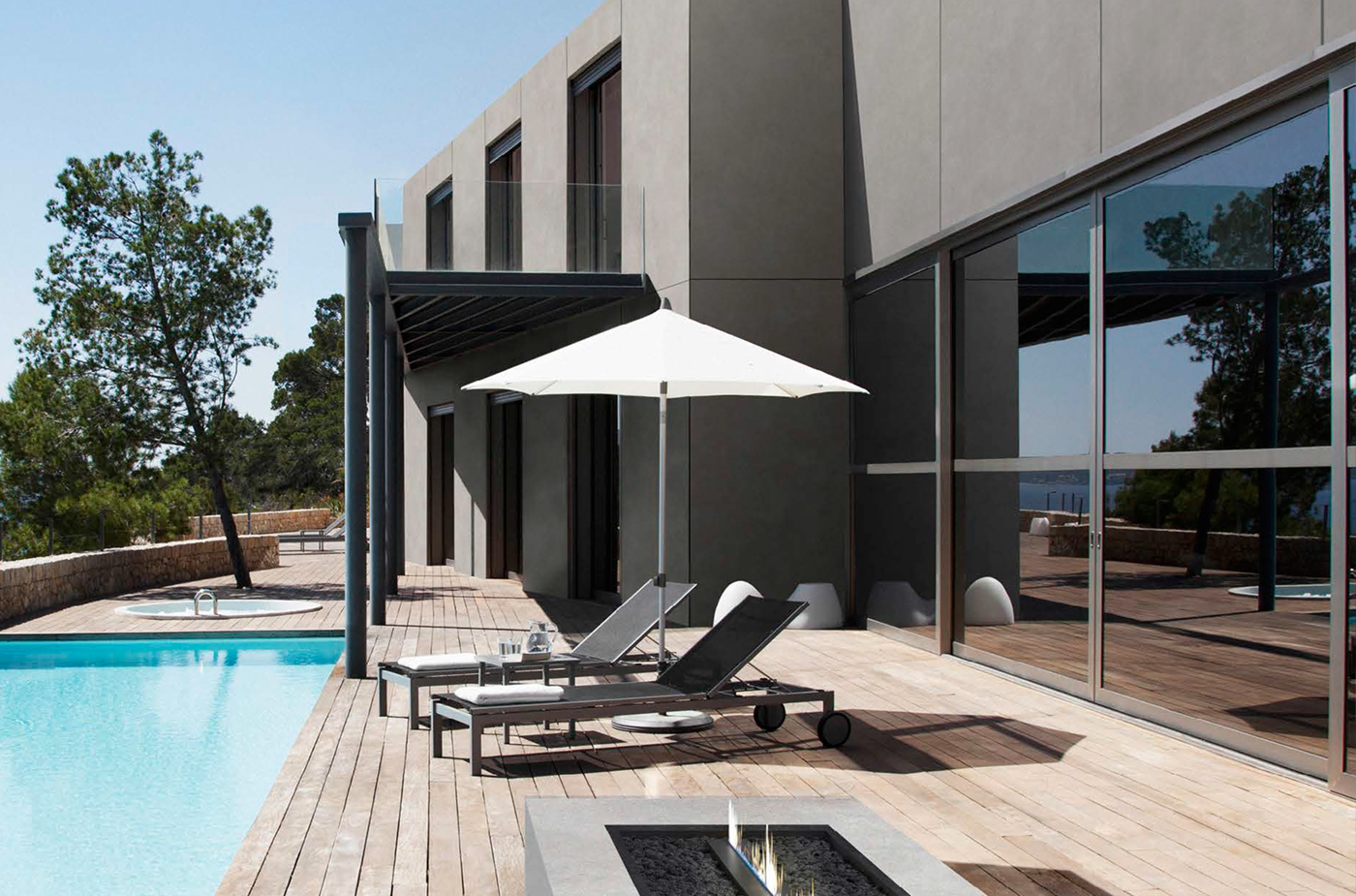 A SUSTAINABLE SOLUTION
Ventilated façades are a highly sustainable system, aimed to increase the energy performance of buildings.
The ventilated system works with the thermal insulation layers to minimise consumption linked to the cooling of interior areas, to improve indoor comfort, to disperse moisture from the walls behind and to protect them from bad weather.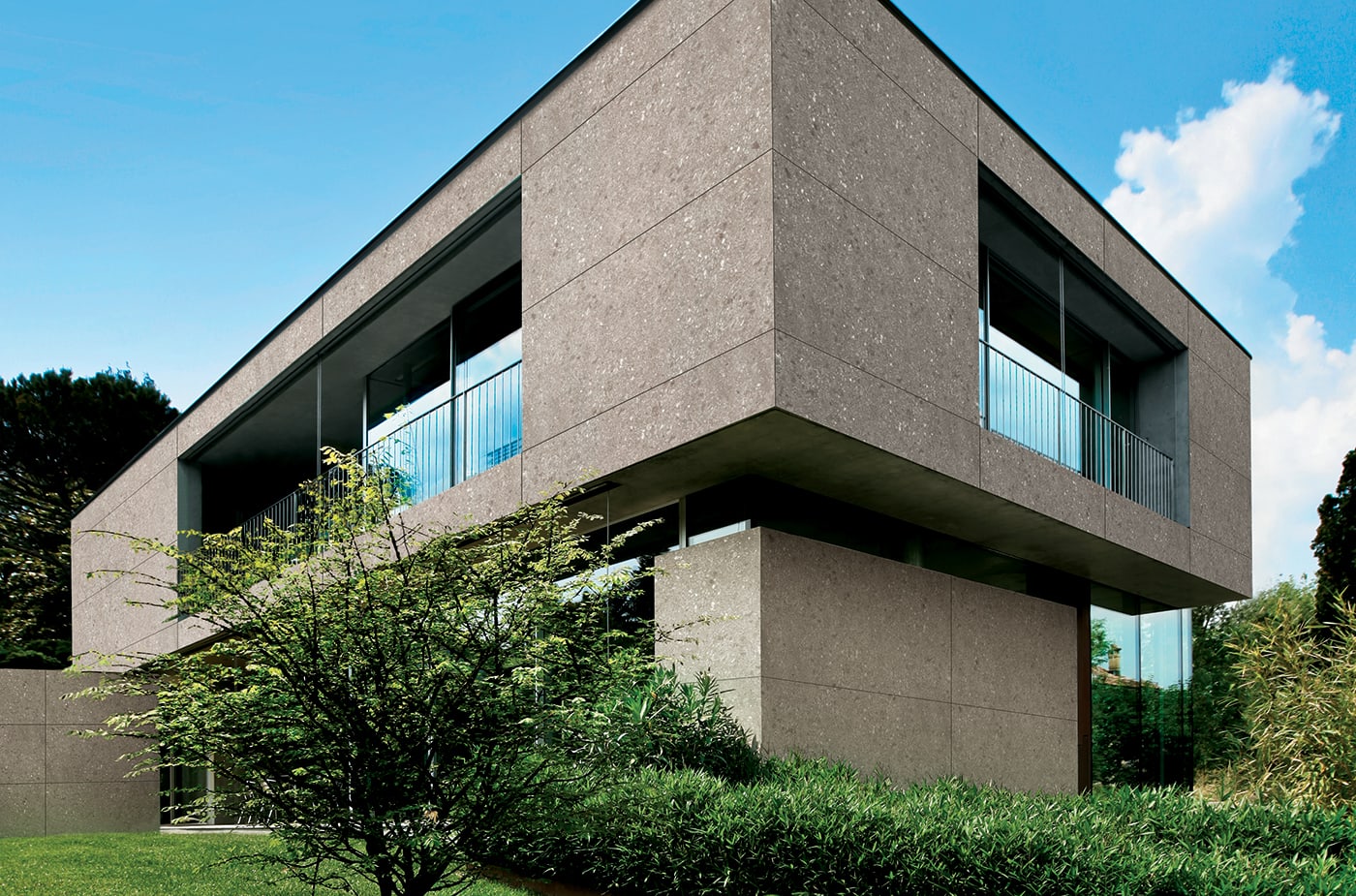 The Project Division of Infinity specialises in the design and consultancy for any type of architectural project. "Tailor-made" applications are fitted to the needs of customers, architects and industry professionals.
Complete competency and in-depth experience is ensured by our experts who will always find concrete and punctual solutions for the project requirements and after-sales assistance.
Would you like to know more about the Infinity products?
En savoir plus
HOW IT WORKS
The UNI 11018 standards define the ventilated façade as a type of rain screen barrier where the cavity between the siding and the wall is designed in such a way that the air within it can flow naturally thanks to the principal called "chimney effect", which notably improves the overall thermal-energy performance of the building.
Les avantages de la façade ventilée Infinity
Would you like to know about Infinity's commitment to the environment?
En savoir plus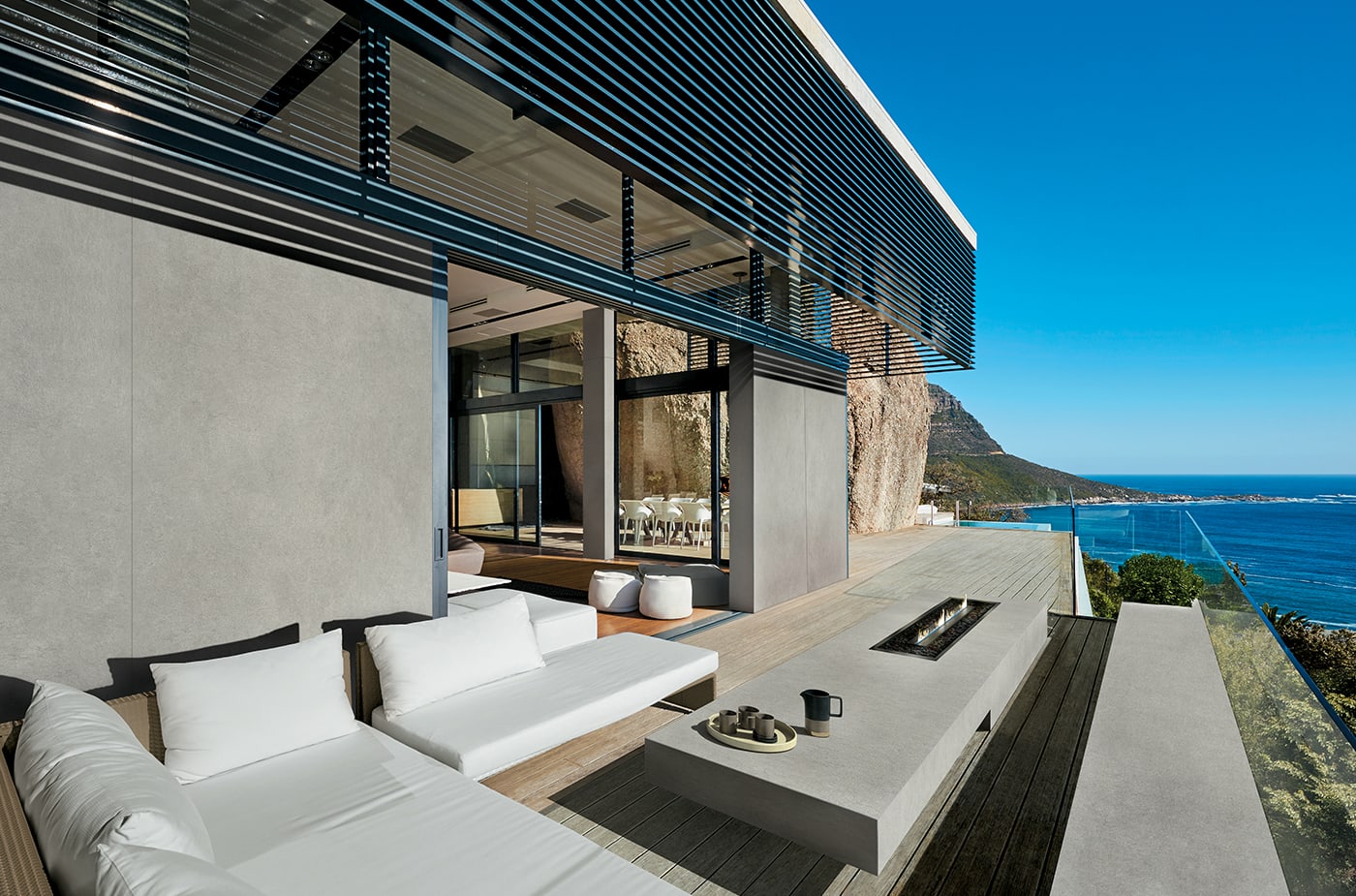 Types of ventilated façade
Infinity offers two categories of Ventilated Façade based on the thickness of the slab used:
6mm
Hybrid chemical/mechanical anchorage system
12mm
Purely mechanical anchorage system
Façade ventilée avec plaques Infinity de
6 mm 
Les plaques Infinity 1620×3240 mm de 6 mm d'épaisseur permettent la création de façades ventilées maximisant la légèreté du système.
L'épaisseur réduite de la plaque ne permettant pas de fixations purement mécaniques, les systèmes proposés font appel à des adhésifs chimiques pour améliorer la résistance au vent de la façade.
Cet ancrage est toujours accompagné de crochets de sécurité mécaniques. Les adhésifs chimiques nécessitent un grand soin dans la phase d'application et pour cette raison les systèmes Infinity prévoient la préfabrication de ce collage en usine afin de contrôler le respect du protocole d'application.
La préfabrication peut être effectuée de trois manières :
Prefabrication on aluminium vertical profile
Les plaques Infinity sont pré-assemblées avec des profils en aluminium à l'aide d'adhésifs chimiques spécifiques spécialement façonnés pour loger des crochets mécaniques cachés et des supports verticaux qui garantissent la sécurité du système dans toutes les conditions environnementales.
Prefabrication onto panel
La plaque de grès est préassemblée par collage et pressage sur un panneau constitué d'un "noyau" de polymère modifié et d'une tôle d'acier. L'épaisseur finale de 18 mm permet la réalisation d'éléments d'angle et monolithiques offrant un grand impact architectural et esthétique.
Prefabrication on an aluminium frame: closed-joint system
Le système est caractérisé par un haut degré d'esthétique qui peut être atteint grâce à la possibilité de fermer tous les joints entre les plaques Infinity. Les panneaux de revêtement sont préassemblés en usine sur un cadre en aluminium qui augmente leur résistance et permet de les fixer au mur.
Would you like to see the 6mm Infinity graphic designs available?
En savoir plus
Façade ventilée avec plaques Infinity de
12 mm
Grâce aux plaques Infinity de 12 mm d'épaisseur, il est possible d'adopter des systèmes de fixation purement mécaniques, qui offrent le maximum en termes de sécurité et de durabilité de la façade. Infinity recommande la fixation d'un sous-cadre tronconique.
Conical undercut anchorage
Les plaques Infinity sont conçues et percées en usine à l'aide de fraiseuses spéciales qui génèrent des trous à l'arrière de la plaque, avec une section tronconique. Ils sont fixés à la structure sur place à l'aide d'inserts qui se dilatent à l'intérieur du trou, mais sans générer de contraintes et de déformations dans le corps de la plaque. Ce système est entièrement mécanique, et permet une grande facilité d'emballage et de transport, assurant également la pose d'Infinity dans toutes les situations environnementales.
Would you like to see the 12mm Infinity graphic designs available?
En savoir plus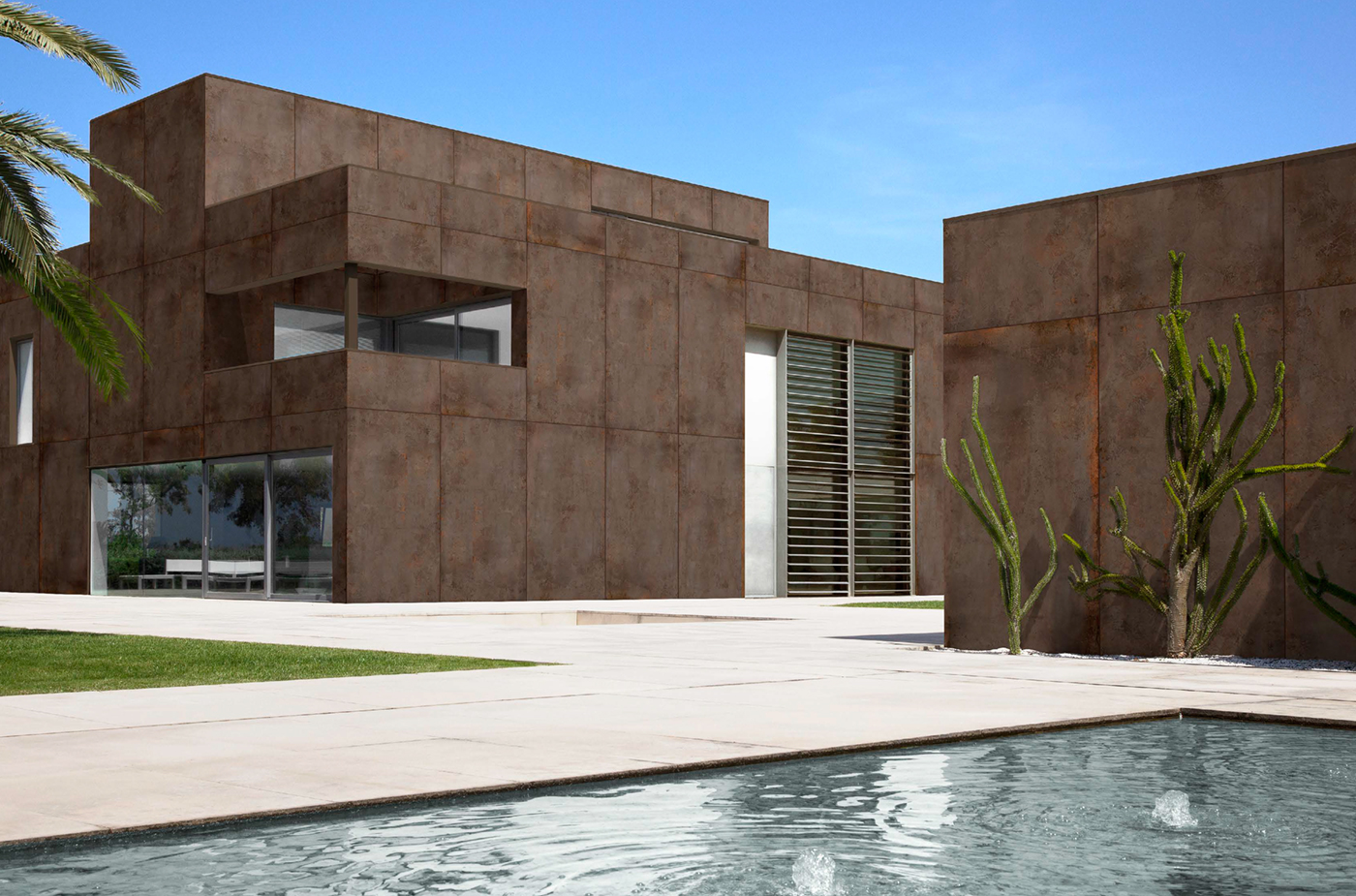 Glued façade
The use of ceramic materials directly onto the wall, both inside and outside is particularly common worldwide.
Les plaques Infinity se prêtent à cet usage en offrant des avantages importants et une valeur ajoutée au bâtiment
Would you like to know about other applications for the Infinity slabs?
En savoir plus