Project Division
Working with Infinity slabs
Infinity is the structured and specialised response to the latest technological innovations in the world of
porcelain stoneware

and to the new trends in the ceramics market.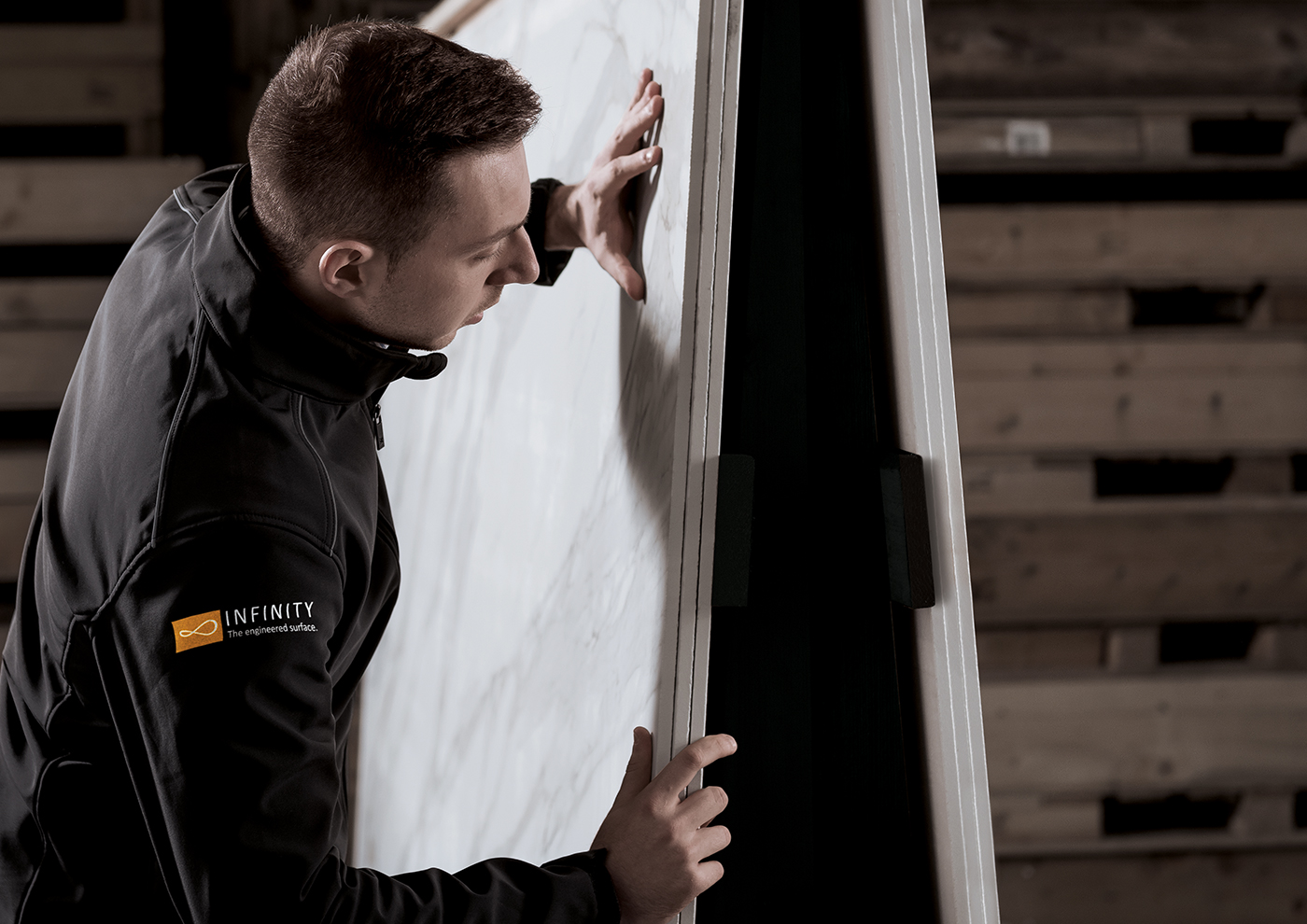 DE-TENSIONING
An operation of primary importance to reduce the natural tension of the slab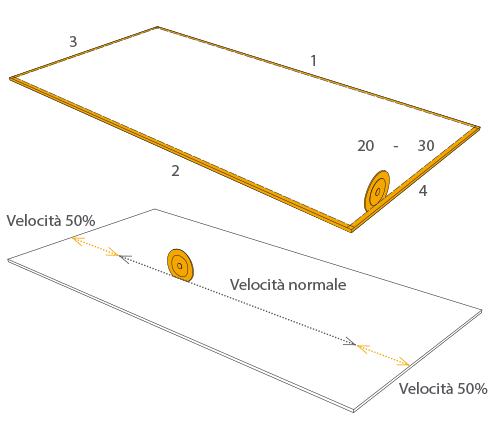 LINEAR CUTTING
Liner cuts can be made on the infinity slabs both using diamond and water jet cutting tools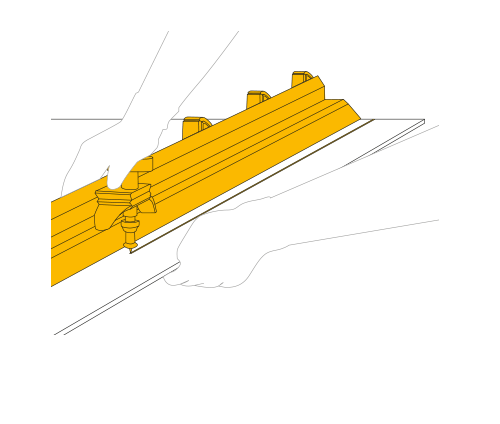 PROCESSING WITH BRIDGE CUTTER
The bridge cutter can be used for cutting, shaping and the processing of Infinity slabs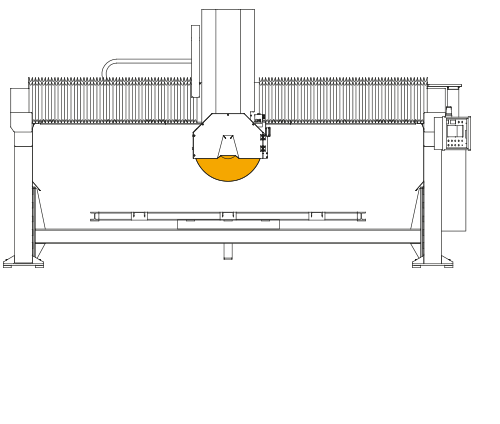 PROCESSING WITH WATER JET
The water jet technology used by Infinity consists of the processing and cutting of the slab using a high velocity jet of water and abrasive dust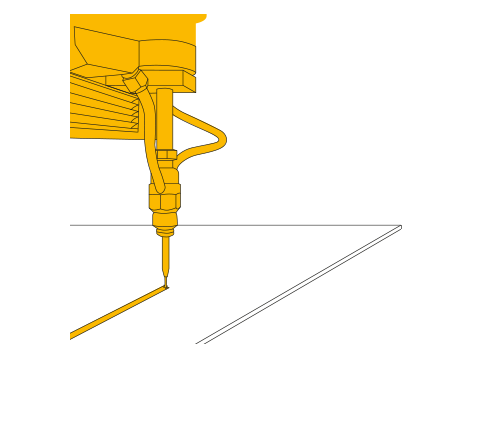 CNC PROCESSING
The Computer Numerical Control machine can be used to create precision cutting and designs on the Infinity slab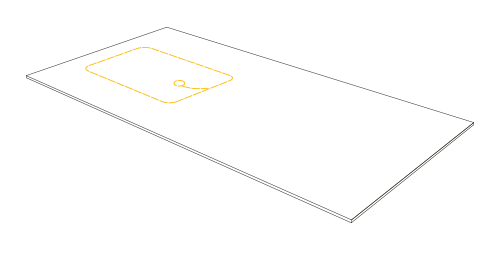 DRILLING
The drilling process for the Infinity slabs, used for example in the creation of a countertop with taps, is done with diamond tipped tools and water jet cutting tools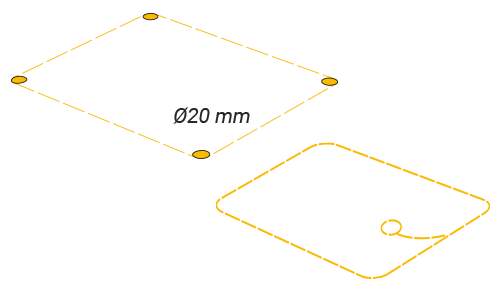 SPECIAL CUTS
Thanks to their technical characteristics the infinity slab can undergo L-shaped cutting and other types of special processing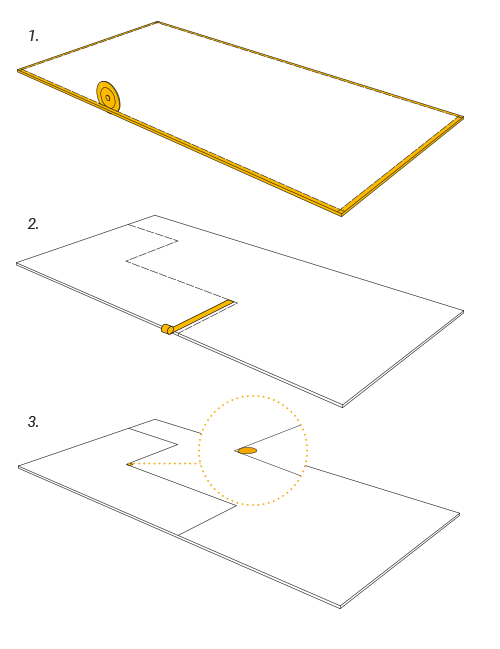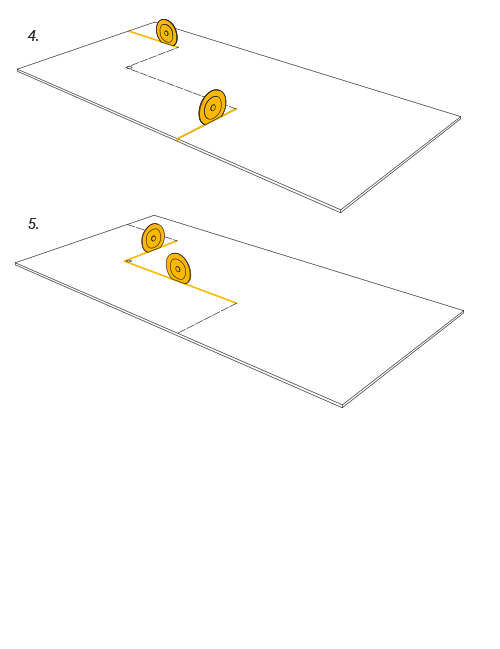 EDGES
With the Infinity slab, various types of borders can be created, based on the technical and aesthetic requirements.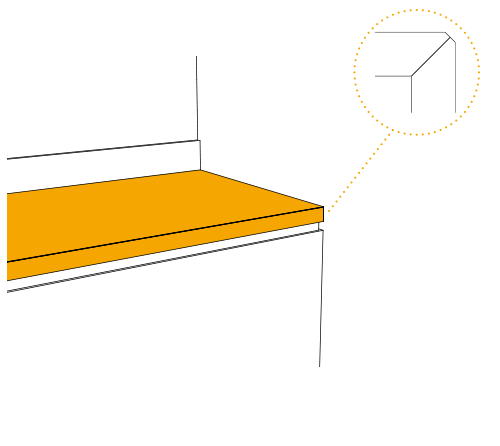 After following the precautions described in the manual, Infinity slabs are easy to process and install even where there are overhangs and cavities.
Would you like to consult the Infinity Technical Manual?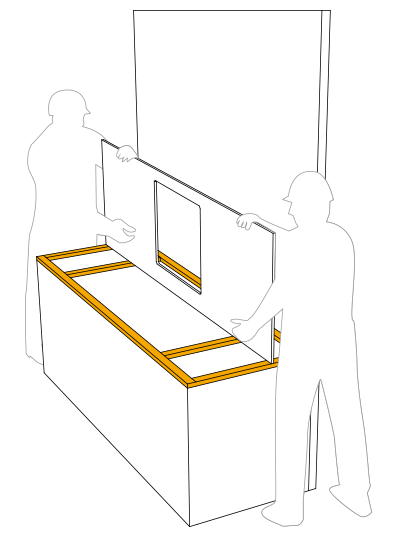 CREATING HOLES FOR BASINS
The versatility of the Infinity slabs means they can be adapted to many kinds of installation for basins: countertop installation, recessed installation or undermount installation.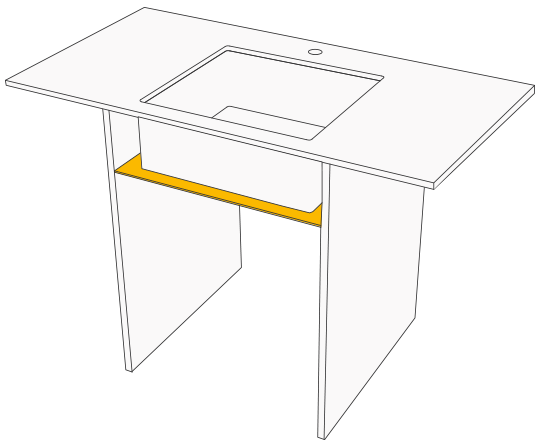 GAPS BETWEEN TILES
If the pavement or cladding is for indoor environments, rectified slabs must be used where the minimum width of the gap is 3 mm.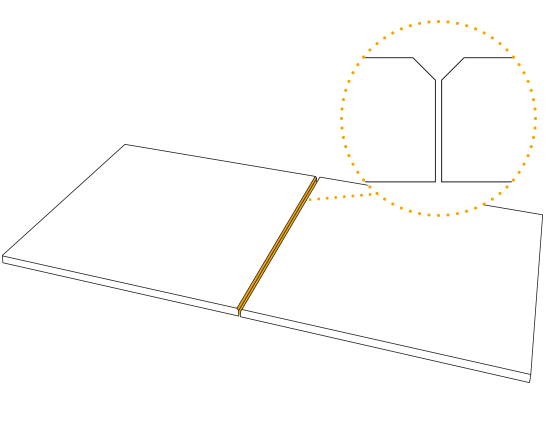 INSTALLATION IN CONTACT WITH HEAT SOURCES
The high technical performance standards of Infinity even allow it to be used in close proximity to heat sources. Thanks to this, Infinity has applications on induction hobs, grills, barbecues, and fireplaces.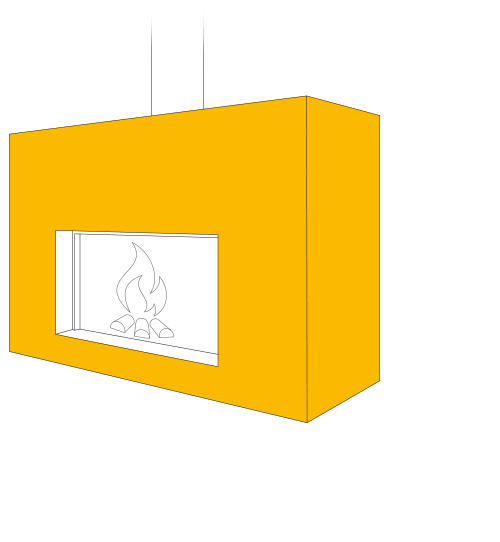 REPAIRS OF SUPERFICIAL SCRATCHING
Polished surfaces that have shallow superficial scratching can be repaired using specialist filler treatments.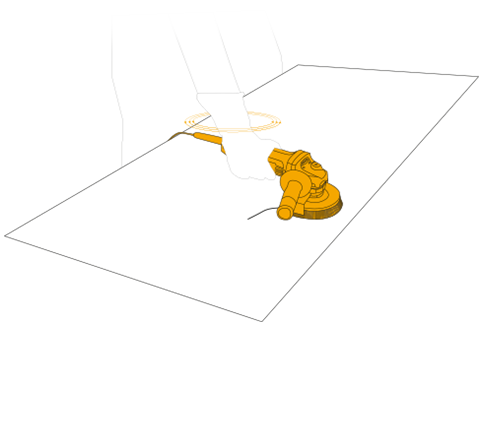 CLEANING AND MAINTENANCE OF MOUNTED SURFACES
Infinity slabs are easy to clean and do not require any specific treatments, for everyday cleaning the best solution is a cloth dampened with water and neutral soap. The Infinity Technical Manual gives guidelines on the small specific precautions for countertop, flooring and strong products cleaning.